Jump to section:
Hiking basics in Puerto Rico
The best hiking trails in Puerto Rico
Tips for hiking in Puerto Rico
Conclusion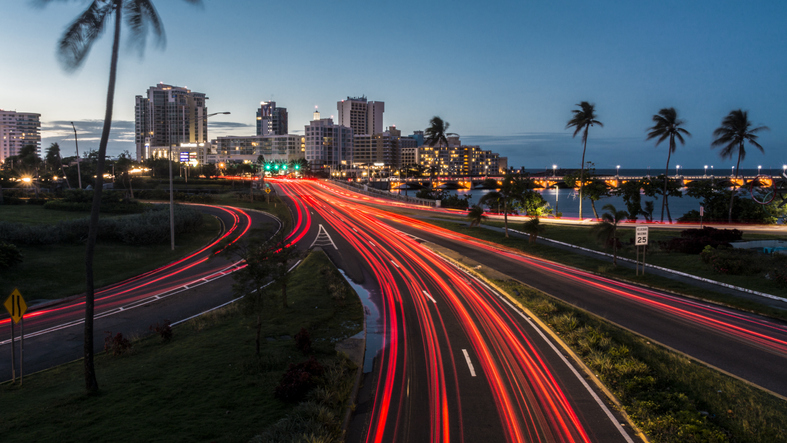 Hiking basics in Puerto Rico
Puerto Rico has some of the best weather in the world, so enjoying a hike here is easy as long as you have hiking experience or hike with someone who does. There are several great trails in various areas of the island for you to enjoy a hike on.
You can find a guided hike in Puerto Rico by visiting this site.
For the most part, Puerto Rico has great weather throughout the year, but you should always keep an eye on the forecast just in case. Keep in mind, many of these trails are located in the rainforest which lives up to it's name because it can rain up to four times a day. So, bring a poncho when you do venture out.

The best hiking trails in Puerto Rico
Puerto Rico has no shortage of great hiking trails with beautiful views. Some are more difficult than others to traverse, so we recommend getting some experience with the easier trails before you jump into hiking the more difficult ones.
Here are the best hiking trails with links to directions in Puerto Rico:
Tips for hiking in Puerto Rico
Before you go on a hike in Puerto Rico or anywhere else for that matter, you should review the following list to ensure that you are properly prepared.
Get familiar with the trail that you choose – You will want to make sure that, if you do not have a guide, that you get familiar with the trail before you head out on it. Review maps and pictures of the trail before you start your hike.
Keep up with the weather – As we mentioned before, many of the trails in Puerto Rico are in the rainforest, so you can expect rain on most days on those trails. However, you should still keep an eye on the forecast because more extreme weather can occasionally occur, such as a hurricane.
Pack everything that you will need – During the hike, you could be out on the trails for several hours, make sure you bring the following:

Water – You will be out on the trail walking and possibly climbing for hours. It is important to stay hydrated while you do.
Food – You need to maintain as much strength as possible during the hike and having something to eat during the hike is a great way to do that.
Compass and a map – Your phone might not get service in certain areas along the trail, so having a good old-fashioned map and compass is vital to having a successful hike.
A charged phone – Now, your phone might not be of much use at some points during your hike because it might not have service out on the trail. However, you can still use it for taking pictures and videos of your experience.
First aid kit – Just in case you get cut or bruised during your hike, you will want to have the right supplies with you.
Flashlights – If you have an overcast day, end up in a cave, or part of your hike is at dusk or night, you should bring a flashlight so you have the highest visibility.
Climbing equipment (if you plan on climbing) – You will need the appropriate climbing equipment if you plan on climbing anything. You can find a list of the specific climbing equipment right here.
Sunblock – The sun in Puerto Rico is warm, bright and strong. You could easily get sunburned if you do not put on some SPF.

Let someone know where you will be and when you expect to return – Just in case something happens and you get stuck somewhere on the trail and your phone is not working, having someone out there who knows where you are can allow them to call for help on your behalf if you do not arrive back by the time that you said.
Dress correctly and safely – You will want to wear durable and protective clothing during your hike. We recommend pants and something with long sleeves so that your arms and legs are protected from bugs and potentially harmful plants.
Conclusion
A hike is a great way to experience some of the incredible beauty that Puerto Rico has to offer. You could just take one of the hikes, enjoy them all or pick and choose whichever hikes suit you and your group best.
Public transportation is not great in Puerto Rico, the taxi and ride-share situation is even worse. So, if you want to get to these trails without a huge hassle, you can either rent a car or ship your car there.