Jump to section:
The danger of the traffic in Puerto Rico
The roads in Puerto Rico
Tips to stay out of a car accident
Conclusion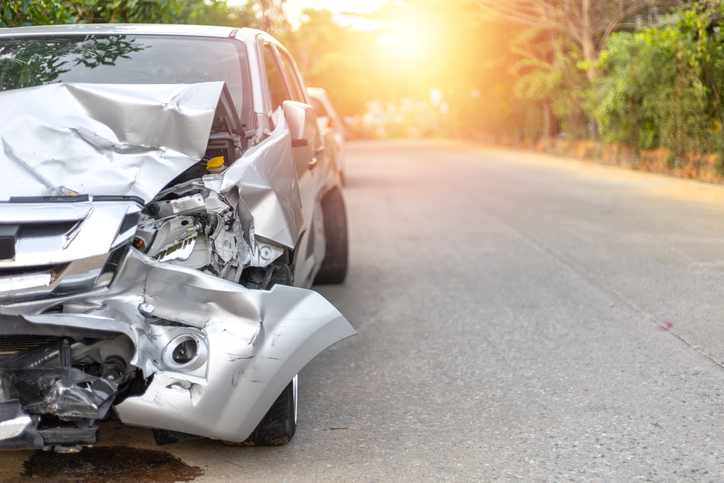 The danger of the traffic in Puerto Rico
The traffic in Puerto Rico is a bit more difficult to navigate than it is anywhere else. Many drivers do not pay close attention to traffic laws and regulations. That means you will regularly see other motorists go through a red light, turn left from the right lane, or even just stop and park in the middle of the road.
This is obviously problematic in terms of avoiding car accidents. Each year, Puerto Rico has well over 200,000 car crashes. That is with a population of about 3.1 million people. When you compare that with a state like Connecticut that has a comparable population of 3.5 million people, you will find that there are only slightly over 100,000 car crashes per year on average.
So, Puerto Rico has twice as many car accidents on average than a state with a similar, yet higher, population each year. This is what you can expect when few people obey the rules of the road.

The roads in Puerto Rico
The roads in Puerto Rico have been in rough condition since Hurricane Maria several years ago. The storm caused chunks of roads to be destroyed all over the island. Other parts of the roads that survived still suffered some serious damage such as cracks and potholes.
Even before the storm hit years back, the roads were in poor condition and full of cracks and potholes. In the years since, Puerto Rico has been working to improve and repair the roads. However, there still many large potholes and cracks throughout the road system in Puerto Rico.
It is not a big possibility but hitting a crack or pothole just the right way could cause you to momentarily lose control of your vehicle and possibly get into an accident. You can also drive over one of these hazards and have your car damaged just from the contact. When this happens, you will likely need to pull over. Having your car on the shoulder on the road in Puerto Rico is a risk for an accident because of the unsafe way that many other drivers drive.
The condition of the roads in Puerto Rico poses another risk of getting into an accident as does the actual traffic itself.

Tips to stay out of a car accident
With the risk of a car accident being so high in Puerto Rico, you should do whatever you can to try and avoid that. Use the following tips to stay safe and out of an accident when you are driving in Puerto Rico:
Be alert – Never let yourself get distracted by your phone or anything else while you are driving. Be sure you never drive when you are too tired or under the influence of alcohol.
Keep a safe distance -Always make sure that you allow one car length of distance between you and the car in front of you for every ten miles of speed you are traveling.
Know where you are going – If you are stopping in the middle of traffic to read street signs, you are putting yourself at risk of getting rear-ended by other drivers. So, plan and know your route before you start driving.
Do your best to avoid heavy traffic – If possible, avoid driving during times when there is a heavy amount of traffic out on the road. For example, do everything you can to avoid rush hour traffic.
Conclusion
Puerto Rico has a history of having some dangerous roads and a high number of car accidents. Traffic often does not obey basic traffic laws and the roads are not in great shape. If you are driving there you need to make sure that you do everything in your power to keep yourself and your car safe and out of any accidents. If you need your car transported to Puerto Rico, you can do so at any time with Puerto Rico Car Transport.