Jump to section:
How defensive driving keeps you safe
How defensive driving affects insurance
Wrapping up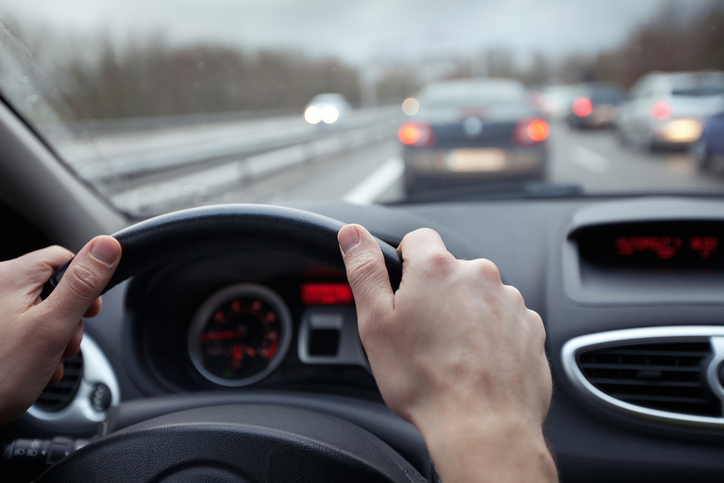 How defensive driving keeps you safe
Puerto Rico can be a dangerous place to drive sometimes. Drivers can typically be quite aggressive which can cause accidents or lead to very dangerous situations. Often, you will see other motorists in Puerto Rico speeding, changing lanes without warning, stopping in the middle of a road and more. In order to alleviate some of the potential dangers of driving in Puerto Rico, you should consider taking a defensive driving course.
A driver who drives defensively will be much safer than a typical driver for a multitude of reasons. In general, they will actively be much more aware of their surroundings. Defensive driving teaches people that you need to be consistently scanning for hazards and potential danger in all directions in their proximity. Defensive driving also teaches drivers to:
Drop the distractions – Defensive driving will impart the importance of not driving while distracted by a cell phone or anything else. People taking the course will learn that distracted driving can momentarily stop a driver's ability to react to a potential hazard.
Take extreme caution at intersections – Intersections can be a tremendous danger if other drivers are not taking the proper caution when they are passing though. By paying extremely close attention when they are passing through a defensive driver will be able to successfully mitigate any risks.
Give space – A defensive driving course will educate drivers about the high importance of giving other drivers the correct amount of space at various speeds. Leaving the proper amount of space between you and the driver in front of you will allow you the proper stopping distance as well as the necessary reaction time in case something sudden or unexpected occurs.
Always use a seatbelt – Always using your seatbelt is something that can definitely be the difference between life and death in the case of a car accident. Wearing a seatbelt can reduce your chance of dying in a car accident by nearly 50%.
How defensive driving affects insurance
Defensive driving will not only make it safer when you are driving but it can also help lower your insurance rates for several years to come. Typically, successfully completing a defensive driving course can decrease your car insurance payment by 10% for a period of three years. This could be different depending on the specific type of automotive insurance that you have.
The reason that completing a defensive driving course could decrease your car insurance rates is that car insurance companies look at a driver who is driving defensively as much less of a risk. Hence, they believe that you will be much easier to insure overall. They also do this in order to incentivize other drivers to also take defensive driving courses because it will force them to learn to drive less dangerously.

Wrapping up
Taking a defensive driving course in Puerto Rico will provide you much more safety when you are out on the road. It will also help lower your car insurance rates by a significant percentage each and every month for several years. If you need a car transported to or from the port at San Juan in Puerto Rico, give our vehicle logistics experts a call at (904) 322-7644!