Jump to section:
Moving to San Juan
Getting your car to San Juan
Final word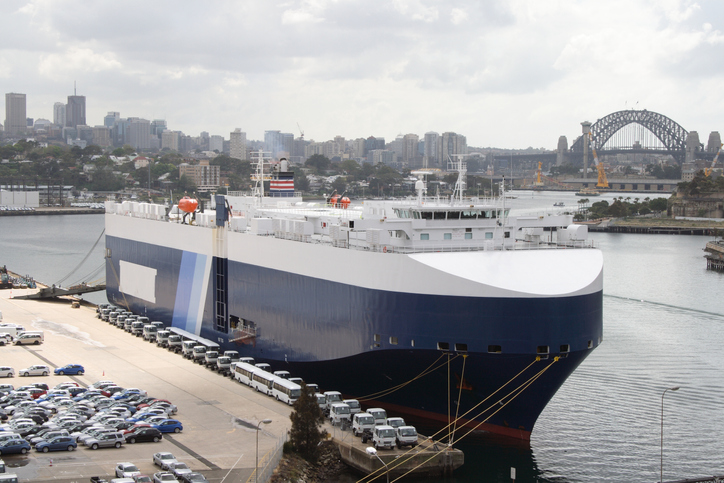 Moving to San Juan
Moving to San Juan is a big step for anyone. That is especially true when you are moving there from the United States. You will need to get used to several things such as many people speaking Spanish as well as the street signs being in Spanish. However, because Puerto Rico is a United States territory some things will be the same such as not having to apply for citizenship or the US dollar being the official currency.
Either way, you will still need to figure out how you will get all your stuff there. Trucking it or driving it there will not be an option as Puerto Rico is obviously an island surrounded by water. So, you will need to either move your things there by boat or plane.
You will also need to find a new home or apartment long before you arrive. You can do so by hiring a real estate agent in Puerto Rico to do some of the groundwork for you. They will also be able to help you with the language barrier if you cannot speak Spanish.

Getting your car to San Juan
The same goes for your car in terms of not being able to drive to Puerto Rico. So, your only option will be to ship it too. However, shipping your car to Puerto Rico is actually quite easy. You just need to book your shipment, complete a few simple tasks to get ready for your shipment and then your car will be shipped. Specifically, a car carrier will arrive at your house pickup your car, drive it to the port, it will then get shipped to the port in San Juan which is where you will be able to pick the car up.
In terms of getting ready for your vehicle transport, you will first need too remove any personal items from the car before your shipment. These things will not be covered by the auto transport insurance in the case that they are damaged or lost during the shipment. After that, you also need to be sure that the outside of the car is clean during the pickup so that your transport driver can perform their inspection for pre-existing damage.

Final word
Moving to San Juan, Puerto Rico is a great life decision, but it will be a transition that requires time and effort just like any other move. Some things will be easy like using the same money. Others will be more difficult like having to having to speak and read Spanish in certain situations.
Regardless, you will have no choice but to ship your car and the rest of your things to San Juan. Thankfully, the car shipping process is quite simple and stress free with Puerto Rico Car Transport.