Jump to section:
The advantage of parallel parking
Proper parallel parking technique
Wrapping up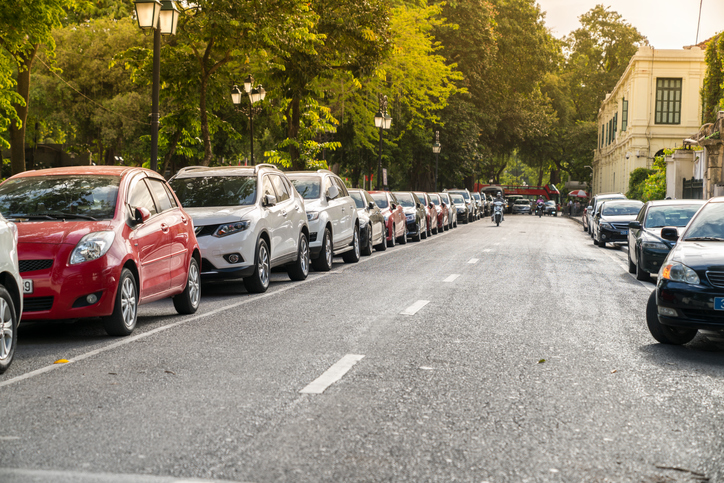 The advantage of parallel parking
Parallel parking is used to when someone needs to park in a single tight space that is between two cars on a city or residential street. It works where driving forward into a space does not because parallel parking causes your car to angle away from the car in front of you as you park whereas driving forward into a spot angles the rear of your car into the car behind you as you park. Thus, parallel parking can allow you to easily put your car in a spot that is barely bigger than the length of your car. This is incredibly useful in highly populated areas such as San Juan where street parking can be very hard to come by.

Proper parallel parking technique
The level of precision that you execute the proper technique with when parallel parking can make or break your ability to complete the parking job. It can also be the difference between scratching or bumping the car in front of or behind you which you obviously want to avoid at all costs. So, when you are trying to quickly slide into a tight spot on the streets of San Juan, use the following technique to safely and efficiently complete parallel parking:
Find a spot that is longer than the length of your vehicle
Pull up even with the car that will be in front of you once you are finished parking. There should be about three feet in between the side of your car and the side of that car.
Cut the wheel all the way to the right, put your car into reverse and slowly begin to reverse into the parking space.
Once you are at the point where you can see the entirety of the car that will be behind you in your driver's side mirror, cut the wheel straight and continue to slowly reverse.
When you get to the point that you cannot see any of the right taillight of the car that will be in front of you because your passenger side mirror is blocking it, cut the wheel to the left and finish reversing into the space.
If you glance the curb or are too close to the car in front or behind you instead of equidistant to both, adjust as needed.
Wrapping up
If you are unable to parallel park and frequently drive in a highly populated area like San Juan, it will take you exponentially longer and/or cost you more to finally find a space that you can pull directly forward into. Parallel parking not only allows you to pull into extremely tight spaces on the street, it helps you prevent causing damage to another vehicle as you park. If you need a car transported to or from Puerto Rico at any point throughout the year, Puerto Rico Car Transport always has you covered and can answer any questions or get you a quick quote by calling (904) 322-7644!