Jump to section:
Weather and road conditions in Puerto Rico
Keeping your vehicle clean
Final word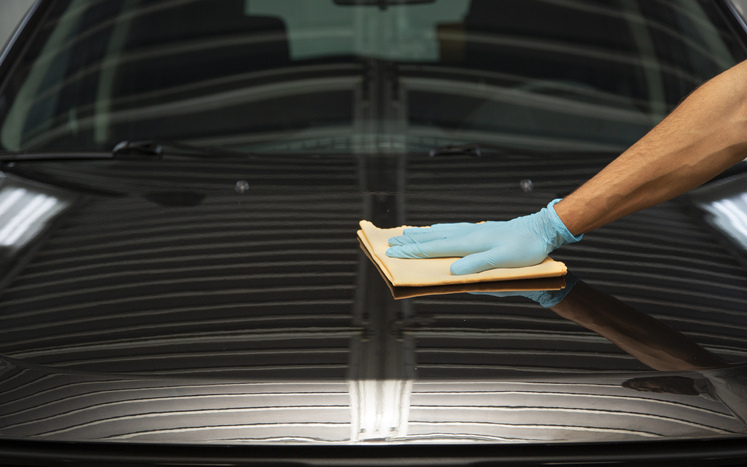 Weather and road conditions in Puerto Rico
The weather in Puerto Rico can get really wet, really quickly. On top of that, the roads have sand dirt and gravel in no short supply. Between these two factors, it is easy for your car to get dirty quickly while you are driving in Puerto Rico.
When it comes to the weather, two things will contribute to your car getting dirty, rain and salt air. Rain will do most of the heavy lifting in terms of making your vehicle dirty. Rainwater contains things like pollen dust and various other types of dirt that were light enough to evaporate into the air with moisture. Salt air is when salt from the ocean gets picked up by the air and blows onto your vehicle with the wind.
The dirt and sand that is on the road can kick up and stick to your vehicle as you drive. As we said, that is in no short supply, especially on city roads where the volume of traffic is much higher. So, you will need to make an on-going effort in order to keep your car clean when you are frequently driving it in Puerto Rico.

Keeping your vehicle clean
Keeping your ride clean in Puerto Rico, especially when you are driving around in places like San Juan will be a continuous process, but it does not need to be difficult. Obviously, you will need to take your vehicle to a car wash on a semi-regular basis. We suggest at least once a month if not twice.
You should also get your car waxed at least a few times a year. You can easily do this when you are getting your car washed for an additional charge. On top of the washes and waxes, you should get your car detailed once or twice each year. Getting your car detailed is an extremely thorough cleaning of every inch of your vehicle's exterior that will cost twice or more than a typical wash. Doing this will ensure any spots that got missed throughout the year will be taken care of. Finally, you should do everything in your power to try and keep your car covered when it is not being driven. This could be a garage, car cover or even a good spot in reliable shade

Final word
Keeping your vehicle clean and looking nice in Puerto Rico can be a difficult task sometimes. But, with some extra effort and a few simple steps, you will be able to do it. Just be sure that you stay vigilant about getting your car washed, waxed and detailed on a regular basis.
If you need your car shipped to or from Puerto Rico, give us a call whenever you need to at (904) 322-7644. Just be sure that your car is clean before your driver arrives to pick it up as they will need to conduct a thorough visual inspection of the car for pre-existing damage when they arrive.