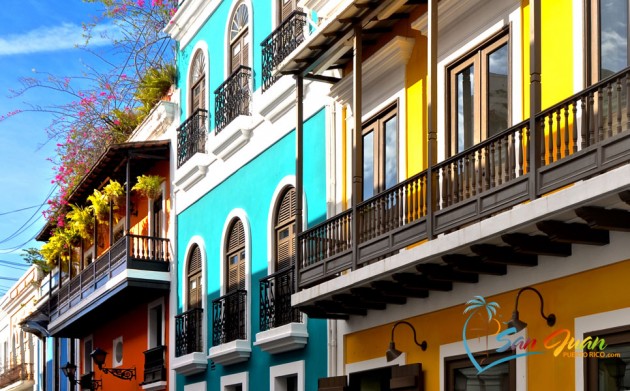 Puerto Rico offers an abundance of benefits too numerous to list from its miles of exquisite sugar-sand beaches and aquamarine water to people that are warm and friendly. Another bonus is that it is a United States territory.
If you are already a United States citizen, you can travel back and forth to Puerto Rico without worrying about using a passport or going through customs. The United States dollar is the currency and both English and Spanish are spoken there. Real estate is inexpensive compared to other states and profits from renting those properties can stay in your pocket more so than in any other state in the United States.
If you have vacationed there enough or even if you have never been, why not consider relocating to Puerto Rico. Here are four popular spots to live in Puerto Rico should you choose to explore the idea.
Fajardo
If you are a lover of water and even more in love with boating, then Fajardo is your dream come true when it comes to best place to live in Puerto Rico. Fajardo gets to boast that it is the largest marina for the Caribbean, but still offers that small town feel.
From Fajardo, you could launch off to Culebra, Vieques or the British Virgin Island. If you love the beach life, then this is the town for you. Moreover, if you adore the quaint little town feel, you will fall in love with Fajardo.
Culebra
If you are a believer in the old adage, "If it's not broke, then don't fix it," then Culebra is your match made in heaven. Of course, Puerto Rico is made up of a series of beaches – one more pristine than the next. However, there are several unique amenities that each beach offers. According to your taste, you could spend time at the beach surfing all day, snorkeling, boating or just relaxing. It simply depends on your tastes.
Culebra is unique in that it has protective status. With little or no commercial activity on the island, there's nothing needing fixing about this part of Puerto Rico. Should you choose to call this island home, you will have a slice of paradise to call your own.
Palmas Del Mar
Nestled on the east coast of Puerto Rico, Palmas Del Mar houses the largest resort on the island. If you are interested in riding, having golf as part of your daily activities of living, and playing tennis, then Palmas Del Mar will suit your every whim. There is no loss for shopping and dining in Palmas Del Mar either. You can live and play all in the same place.
Whether retiring or starting out as a young couple, Palmas Del mar has all the extras you are seeking. Some of the communities offer perks in their developments that you might not receive elsewhere. For example, some communities offer pools for little swimmers as well as for adults. Some have yacht clubs with state-of-the-art marinas and banquet facilities. If you are seeking all the bells and whistles, then Palmas Del Mar is all you need.
Dorado
On Puerto Rico's northern coast, you will find Dorado. Dorado is popular with the tourists; however, it is gaining massive popularity with real estate investors and homebuyers. Dorado is a well-loved destination for home buyers. Dorado is more of an upscale neighborhood with gated communities and golf courses and offers all the safety amenities one would expect from a more upscale neighborhood.
Close enough to San Juan yet worlds away, Dorado is the ultimate in luxurious living. There is no stone unturned or detail left out either. From golf courses to spas and from mountain views to water views, Dorado has it all and then some.
So, if you are beginning the process of exploration to relocate to Puerto Rico, you have a foundation with which to begin in these four top spots to live in Puerto Rico. If nothing else, at least you'll have fun exploring the options.