Jump to section:
Airbag 101
Why airbags are important in Puerto Rico
Conclusion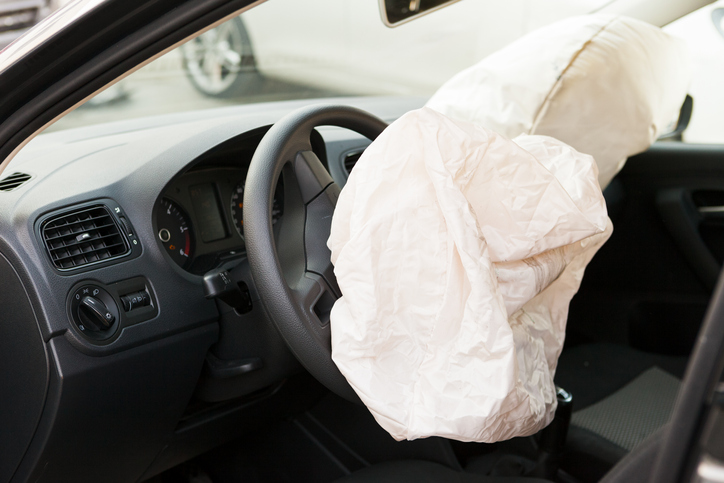 Airbag 101
Airbags are one of the most important safety features in any vehicle. If they are not working, your car will not pass an inspection and that is for good reason. Airbags are the last line of defense for you and your passengers when you get into an accident. Experts estimate that properly functioning airbags reduce fatalities in serious crashes by about thirty percent.
Your airbags are comprised of three primary parts. These parts are the bag, the sensor and the system that inflates the bag. These parts obviously work together instantly upon a severe enough collision. When you get into a bad enough crash there is a chemical reaction that occurs near the sensor. The sensor senses this and sends a signal to the bag to inflate. This all occurs to completion within less than one tenth of a second.

Why airbags are important in Puerto Rico
Airbags are critically important to your safety whenever you are driving and wherever you are driving. However, they do hold even more importance in areas where driving is typically more dangerous. This does include urban areas of Puerto Rico such as San Juan.
Unfortunately, driving in places like San Juan can be more difficult and treacherous than many other areas. Many drivers barely abide by the rules of the road and when they do not, they frequently do not get pulled over by the police. You will see some drivers in Puerto Rico completely disobeying red lights and stop signs, turning across multiple lanes of traffic, or parking in the middle of the road. With perpetual traffic hazards like those, the potential for an accident is higher which means you will need your airbags more than ever. If your airbag indicator light ever comes on, get your car to a mechanic immediately.

Conclusion
You should never drive your vehicle without properly functioning airbags. They are just too important for you and your passenger's safety. In areas like San Juan, your airbags are more likely to be getting used so their already high importance increases. Always make sure that your mechanic gives all of your airbags a good once over when you take your vehicle in for service.
When you need a car, motorcycle or any other type of vehicle sent to or from the port at San Juan, you can always call the vehicle transports at Puerto Rico Car Transport at (904) 322-7644 for a free quote!