Jump to section:


Cleaning the vehicle and removing personal items
Being ready for pickup and delivery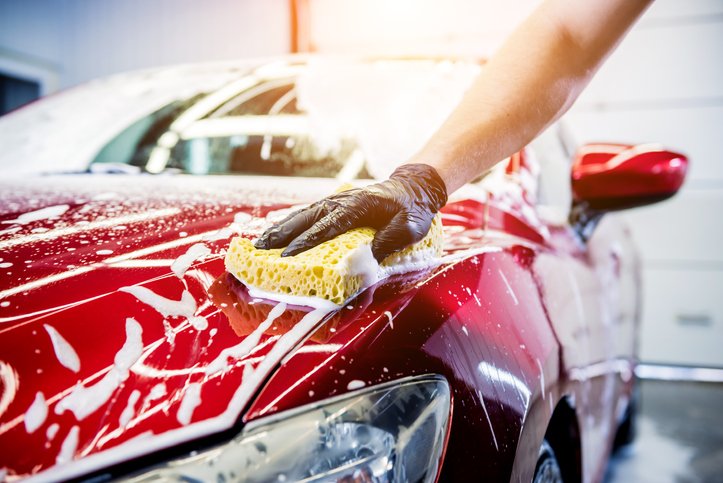 Cleaning the vehicle and removing personal items
When you are shipping your car to or from Puerto Rico, you will have some moderate responsibility in terms of the preparation of your vehicle. This starts with having your car clean as well as removing any personal effects from the vehicle prior to your auto transport driver arriving for the vehicle's pickup. The outside of your car must be clean at the time it is picked up because the person that will be transporting your car during your shipment will be required to closely examine the outside of your vehicle for any damage like scratches or dents. They will then take note of it on the bill of lading. This is done so that people who ship their cars cannot take unfair advantage of the car shipping insurance and claim that damage which existed prior to shipping occurred during the shipment.
The removal of personal items is another insurance issue. But this insurance issue can only negatively impact the person who is shipping their car. This is because if you leave something in your car like Rayban sunglasses and they get damaged or lost during the shipment, there is no scenario in which the car shipping insurance or company will cover any of the cost. Thus, it behooves you to take anything and everything out of your car prior to shipping that is not completely necessary to the car's operation.

Being ready for pickup and delivery
In addition to cleaning the car and taking your personal things out of the vehicle, you must plan and prepare to be available to be there in-person for both the pickup and delivery of your vehicle. You must give/receive the keys as well as sign the bill of lading both times. Unfortunately, this will be a bit more complex than you might think because you will be given forty-eight to seventy-two hour windows for both pickup and delivery. This means that you will need to be ready for both pickup and delivery at any point during those periods. So, you will likely want to have at least one other person who is eighteen or older with a valid ID to take shifts waiting with you so that you can get other things done during that time.
If you are shipping a car to Puerto Rico, this will not be an issue during delivery as you will have to pickup your car from the port. In that case, you will just need to be ready to go get your car from the port within a day or so of its delivery.