Jump to:
What kind of traffic can you expect in Puerto Rico? Where can you expect it?
Rush hour in Puerto Rico
Tips to avoid traffic in Puerto Rico
Conclusion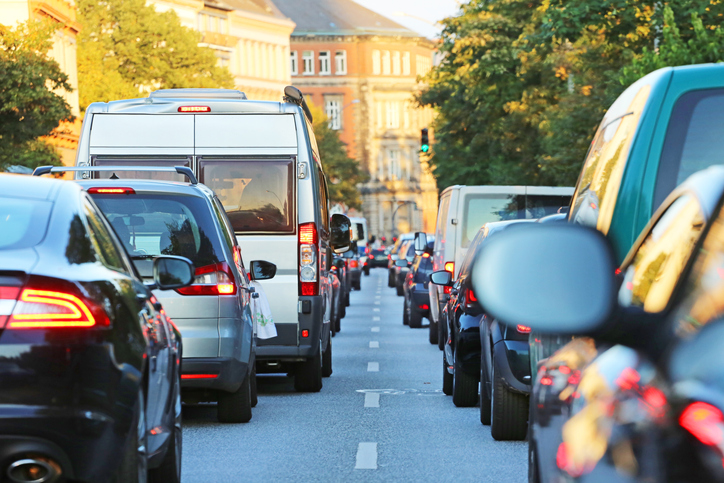 What kind of traffic can you expect in Puerto Rico? Where can you expect it?
The traffic in Puerto Rico is pretty typical as far as the congestion aspect. The roads are busiest, and most filled during the typical rush hour times. The traffic, as one might also expect, is also at its worst near the most densely populated areas such as San Juan, Bayamón and Carolina.
So, the amount, times and areas for traffic are pretty easily predictable in Puerto Rico. However, the way that traffic operates is quite different than anywhere in the United States. The traffic is much more aggressive here and the rules are enforced much less.
For example, you will see people speeding more frequently. You will also see people routinely drive right through stop signs and red lights. For the most part, the police do not seem to care about these sorts of infractions, so always drive with caution when you are on the road in Puerto Rico.

Rush hour in Puerto Rico
Rush hour in Puerto Rico is pretty typical as we have explained with the exception of some of the crazy driving that goes on. Typically, rush hour in Puerto Rico generally lasts from 8 AM to 10 AM and 4 PM to 6 PM. Remember, people can drive pretty erratically in Puerto Rico, especially during rush hour, so be sure that you drive safely.

Tips to avoid traffic in Puerto Rico
Leave early or late – Try your best to avoid travelling during the rush hour times in the morning and evening. If you can travel to where you are going before or after those times, you will save a considerable amount of time.
Use an app – When you are driving in Puerto Rico, you can use an app such as Waze to help you avoid any areas with really bad traffic. An app like this has up to date crowd-sourced information and reports from other drivers, so it is the most accurate traffic information that you can get.
Keep an eye on the traffic and weather – Leading up to the time that you depart for your drive, you should check any traffic and weather reports that you have access to fairly frequently. These will let you know about any major events that could have a considerable effect on your drive time.
Try to use a bike or motorbike – If you are not going that far, possibly just a few miles. We suggest riding a bike or a scooter. You will have more opportunities to get through and around traffic this way.
Conclusion
Traffic in Puerto Rico can seem worse than it is because of the crazy ways that people sometimes choose to drive. The amount of rush hour traffic is actually pretty typical when compared to most cities in the United States. If you travel between 10 AM and 4 PM, you should not have many issues with traffic beyond delays that are due to accidents or construction work.