Jump to section:
The types of wildlife crossing the road in Puerto Rico
Why you need to be cautious
Wrapping up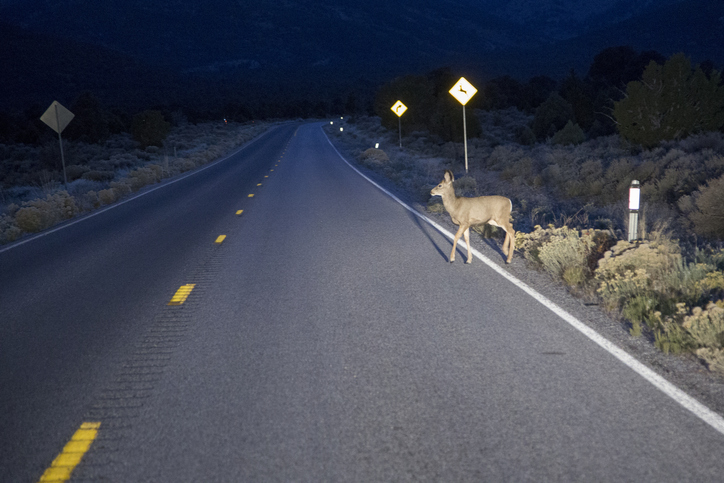 The types of wildlife crossing the road in Puerto Rico
In Puerto Rico, driving is already difficult because of aggressive and careless driving by many motorists. It can be further complicated by the fact that there are fairly frequent animal crossings in the countryside. This can cause a delay for traffic or, even worse, it could cause an accident.
You will see a variety of animals crossing the road in Puerto Rico. This includes cows, chickens, horses, dogs, pigs, sheep goats and more. Many of these animals will cross the road slowly in packs. However, some will run across the road, even at night. Hence, you will need to keep alert at all times and exercise caution when you are driving in the Puerto Rican countryside.
If you find yourself in a situation where an animal is just standing in the middle of the road, you can try beeping at it or slowly inching towards it so that it moves out of the way. We do not recommend trying to drive around it. The safest option is to wait or call the police so that they can take care of it.

Why you need to be cautious
You might think that hitting one of these animals will be inconsequential for your vehicle, yourself and other drivers. You would be wrong. If you run into one of the smaller types of these animals, you could still lose control of your vehicle and go off the road or into another car.
If you hit one of the larger animals such as a horse, your car could incur incredible amounts of damage, possibly to the point where it is totaled. These accidents can easily run you several thousand dollars in damages to your own car or someone else's.

Wrapping up
Animals crossing the road in Puerto Rico pose a serious risk to anyone who drives there. It should not be a problem so long as you stay alert and drive carefully. Expect some occasional traffic delays due to these crossings. If you do happen to hit one of these animals, pull over and call the authorities. If you have to have your car moved to or from Puerto Rico, you can always call the auto transport experts at Puerto Rico Car Transport for a free quote by calling (904) 322-7644.