Jump to section:


What are shock absorbers?
The benefit of having good shock absorbers
Wrapping up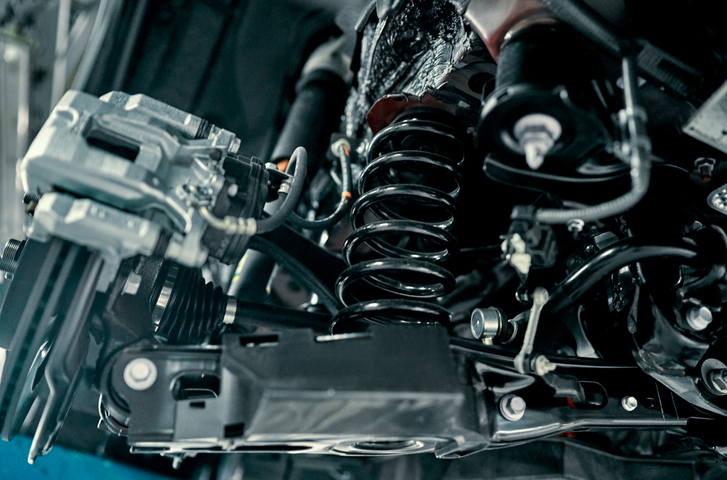 What are shock absorbers?
Shock absorbers on a vehicle are a specific type of hydraulic pump that minimize the movement in your car's suspension as you drive. What that essentially means is that your shock absorbers reduce the number and extent of jarring jumps and jolts that can occur as you drive. Shock absorbers do this by pumping oil in an appropriate fashion within themselves in order to create piston movement to counter overt suspension movement.
There are three primary types of shock absorbers: telescopic, strut and seat. Telescopic shock absorbers are the most typical kind of shock absorber. They are on both the front and rear of many car suspensions. Strut shock absorbers are actually incorporated into part of the suspension system and can handle bigger forces than telescopic shocks. Seat shock absorbers combine facets of both telescopic and strut shocks but cannot handle the bigger forces that strut shocks can.

The benefit of having good shock absorbers
There are multiple benefits to having good shock absorbers in your vehicle. However, there is one thing that shock absorbers do not do that many people erroneously believe they do, support the weight of the car. That is actually the job of the vehicle suspension alone. Regardless, the two main benefits of good shock absorbers are that they absolutely minimize jolting and potentially dangerous movement from the vehicle suspension as well as they keep the car's tires in contact with the ground.
Keeping the tires on the ground is a huge benefit because when the tires are lifted from the ground, even for a moment, you will have no control over steering and braking for that time. It is easy to see how dangerous that can potentially be. Always make sure that your shocks get checked any time you take your car into the mechanic.

Wrapping up
Your vehicle's shock absorbers are crucial for the success of the suspension, the smoothest ride possible, maximum control over the car as you drive and for overall safety. Although there are several types of shock absorbers for cars, they all essentially serve the same general purposes. These purposes are minimizing extreme and damaging movement in the suspension and keeping the tires in contact with the pavement for a maximum amount of time. Regardless of what kind of shocks your car has, you can always ship it to or from Puerto Rico stress free with Puerto Rico Car Transport by calling (904) 322-7644!