Jump to section:


Driving Straight
Other things your alignment does
Wrapping up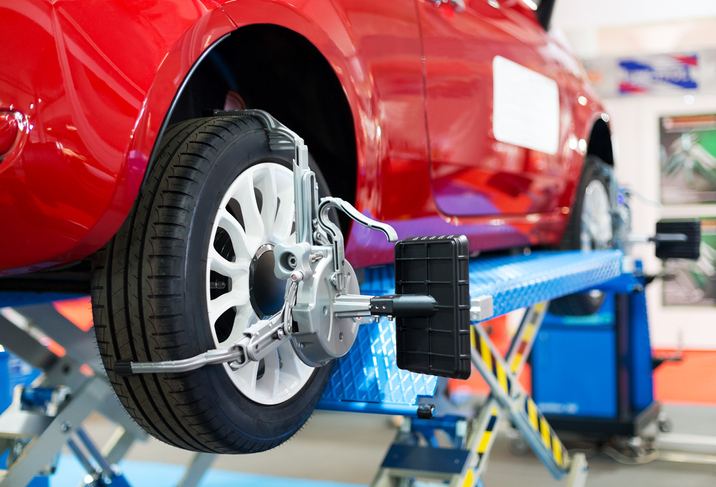 Driving Straight
Your car's alignment is how your vehicle's suspension system angles your wheels so that they are perfectly straight when the steering wheel is not turned at all. Having a proper alignment for your car will allow you to drive with ease without you constantly manipulating the steering wheel to ensure you are driving on a straight path. With the right alignment, you should be able to drive straight without your car listing to one side or the other while your hands are not on the steering wheel. That's just theoretical though because you should always drive with both hands on the steering wheel. In reality, always ask your mechanic to check your alignment for you if you feel it is off.
You should also know when your alignment may be commonly thrown off. Your tires could become misaligned after a year or more since you last had them aligned, if you hit a bump in the road or curb particularly hard or right after you get one or more new tires. If you ever notice your steering is pulling to one side or the other, your alignment is off, and it is time to take your car into the mechanic. If you do need to get your car's alignment repaired, it will cost about seventy-five dollars for two tires or about a hundred and fifty for four tires.

Other things your alignment does
Your alignment will offer several benefits other than just making driving straight completely easy. A correct alignment will also extend the life of your tires by decreasing drag and friction on them. This will directly translate into another benefit of a proper alignment, a much smoother overall ride. It will also help increase the gas mileage you will get because tires that drag more cause your engine to work harder thus it will use more fuel than necessary.

Wrapping up
Your vehicle's alignment is very important. It will allow you to keep your car straight as you drive with the most amount of ease. It will also help you make your tires last longer, have a smoother ride and use less gas overall. If you feel like your steering wheel is pulling towards one side of the other and keeping your car going perfectly straight is difficult, it is likely time to get a new alignment. Thankfully it will not be too expensive to do so. Always try to avoid hitting road debris, curbs or large bumps in the road at higher speeds as doing so can throw your alignment off.