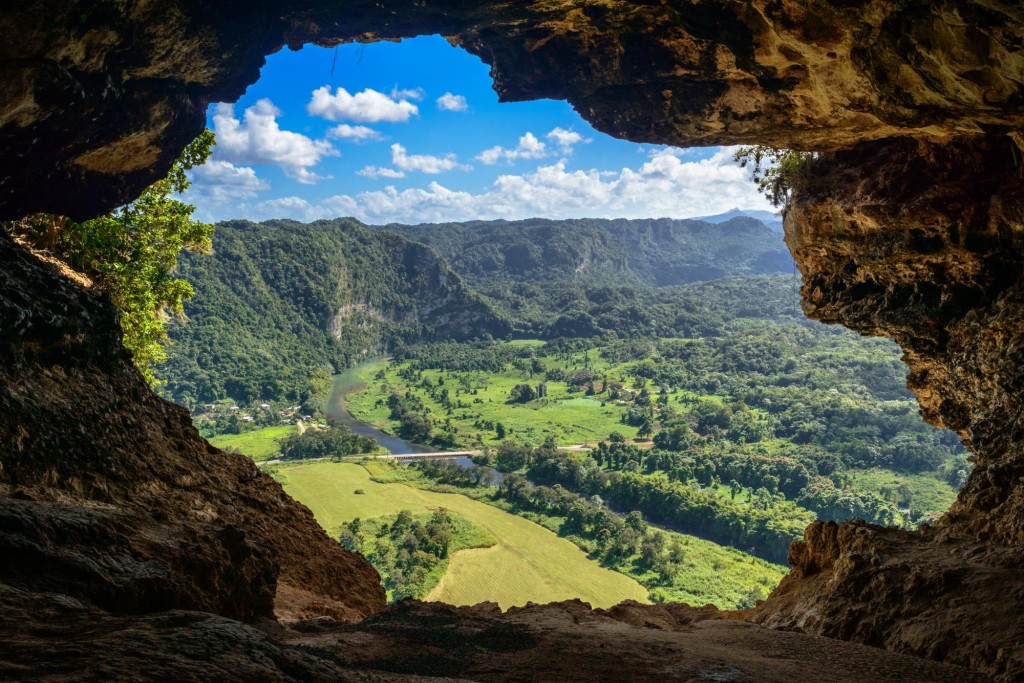 It may be small in size but Puerto Rico is full of attractions like Beaches, rainforests, caves, bioluminescent lagoons, and ancient towns. The size of the island makes if the perfect location for a road trip. The fastest way to get around Puerto Rico is by the toll roads or autopista. However we recommend exploring the roads beyond the autopista.  You will discover great drives, awesome views and the chance to explore some of Puerto Rico's better kept secrets. There is no better way to see Puerto Rico than by car.
La Ruta Panoramica
a Ruta Panoramica, or the panoramic route crosses the heart of Puerto Rico from east to west, offering mountain roads with amazing views of the whole of Puerto Rico. The route starts in Guayama on the south east coast of Puerto Rico and ends on the west coast in Mayaguez. It is one of the most scenic drive in the Caribbean, and you could spend several days exploring the area if you make frequent stops. Popular landmarks along the route include Cerro de Punto, the highest mountain in Puerto Rico; San Cristobal Canyon near Aibonita; Toro Negro Forest Reserve, which includes the Dona Juana waterfall; and Caguana's Indian Ceremonial Park, home to Taino ruins.
El Yunque
No visit to Puerto Rico is complete without visiting El Yunque, the United States' only tropical rainforest, and several systems of roads cut through the rainforest for scenic drives. Route 191 from the north will take you into the heart of El Yunque, and there are plenty of picnic areas, hiking trail entrances, lookout towers and waterfalls along the way for stops. The rainforest also has a wide set of roads on its western side, south of Rio Grande.
PR 15 Cayey – Guayama
Take Highway 52 south to get to close to Cayey then take this road PR 15. This road will take you from Cayey to Guayama on the south coast with views of the mountains surrounding Cayey in all their greenery and breath taking views of the east coast and south coast as you head down towards Guayama.  We recommend pulling over and allowing any fast local drivers to pass so that you can enjoy the views . As with most of the routes mentioned, you will need to just pull over when you have a chance to enjoy the views as there is no official look out spots on this route.
PR 901 & PR 3 Yabaucoa – Maunabo – Guayama
This drive will take you along the south east coast of Puerto Rico with views of Vieques and Culebra islands. The quickest route from San Juan is to take Hwy 52 south and then PR 30 to Yabaucoa. From Yabaucoa head south on PR 901. The road twists as it climbs offering great views of the coastline and the islands of Vieques and Culebra. Along this stretch of road you will find several cliff side restaurants with ocean views, if you are looking for somewhere to eat.
PR 102 Joyuda
Just east of Cabo Rojo, PR 102 skirts the coastline north towards Mayaguez. The sea views alone make this a great drive but PR 102 is also well known for its concentration of sea food restaurants.  You can't miss them, small roadside shacks, bars and restaurants all serving freshly caught seafood with ocean views.