Jump to section:
Puerto Rico's roads and safety features
Standard Safety Features
Higher-end Safety Features
Conclusion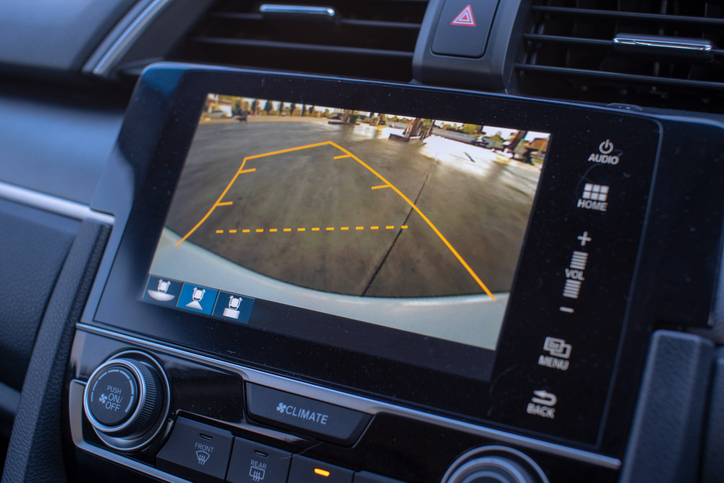 Puerto Rico's roads and safety features
Driving on Puerto Rico's roads can greatly increase the need for top-of-the-line safety features in your car. The roads themselves are not in great shape with a good number of potholes and cracks as well as the fact that other drivers on the road often drive recklessly or with low levels of caution. In terms of the other drivers, motorists in Puerto Rico tend to view traffic laws as suggestions rather than hard rules. So, you will often see people rolling through stop signs and red lights as well as doing things like turning without signaling at all.
That is why safety features such as airbags and anti-lock brakes are so important here. With the increased possibility of being involved in a car accident in Puerto Rico, the better safety features you have in your vehicle, the better off you will be driving. This means having a car with additional safety features such as blind spot warning and forward collision warning could be a big help.

Standard Safety Features
Standard safety features come with all cars at the time of their original purchase. However, over the life of a car some of these features can work less efficiently or stop working all together. That is why when you have your car serviced it is important to have every single safety feature checked and, if they are not working right, get them repaired before you drive the car again.
Standard safety features include seatbelts, airbags, antilock brakes, and stability control. These features are the first line of protection against injury from an accident. Without any of these working properly, you are putting yourself and your passengers at serious risk of injury in case of an accident.

Higher-end Safety Features
For cars that are newer, primarily cars that were made in the last fifteen years or so, additional safety features are commonly included or available as an upgrade. These types of features tend to be more preventative in nature rather than just reactive. What this means is that safety features like airbags and seatbelts react to a bad situation as it happens in order to keep you safe. Newer safety features like collision detection or a rearview camera act to protect you from accidents before they happen so you can avoid them altogether.
Newer safety features include collision, detection, rearview cameras, brake assist, pedestrian detection, blind spot waring, lane keep assist and more. If you have a car with these features, you will have even more safety and piece of mind when you drive around the hectic streets of Puerto Rico.

Conclusion
Your car's safety features are crucial to your protection as you drive in Puerto Rico. The roads can be chaotic and hard to predict and maneuver. So, safety features keep you prepared for an accident and more advanced safety features help you avoid them altogether. Always keep safety as your first priority when you are on the road in Puerto Rico and abroad.