Jump to section:


How long can you drive on a donut for
What to do with your flat tire
Wrapping up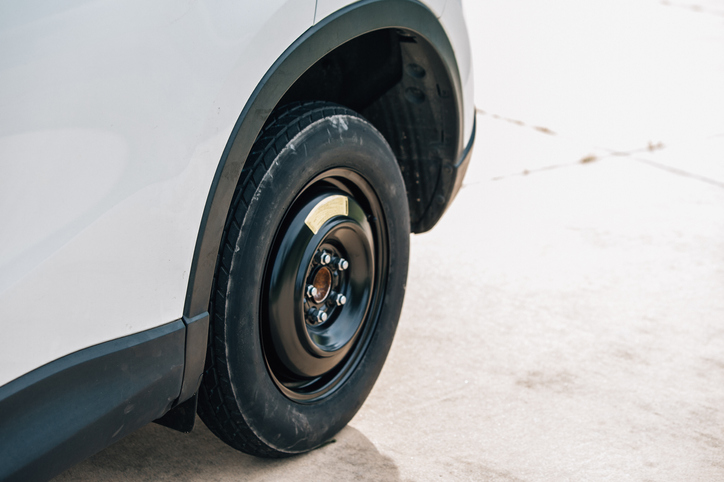 How long can you drive on a donut for
When you get a flat tire, having a donut to drive on temporarily will be the lifeline that spares you from being stuck for an extended period as well as having to get your car towed. However, you cannot drive on your donut as if it were a new or even heavily used real tire. Donuts are smaller and are much less durable than regular tires so even the slightest amount of over-use can cause them to go flat and/or blow out as well. If that happens, then you will really be in a jam.
Generally, you should never drive on a donut for more than seventy-five miles or for longer than twenty-four hours. Also, be sure you never exceed a speed of fifty miles per hour when you are driving on a donut. Once you finish driving on your donut, be sure to check the tire pressure and fill it with some air because driving on it, even for a short period, very likely caused significant loss of pressure.

What to do with your flat tire
When you get a flat, remove the tire and put your donut on, you might be wondering what to do with your flat tire. One thing you should definitely not do is leave it on the side of the road because that could be considered littering, and you still might be able to get that tire repaired. So, throw the flat in your trunk and show it to your tire professional when you bring your car in.
They will let you know if your old tire can be repaired, whether it will be worth it to do so or if you will need to purchase a new or used tire. If your old tire cannot be repaired, the tire repair shop will be able to properly dispose of your old tire.

Wrapping up
Keeping a spare tire or donut in your car at all times is an absolute must just in case you end up with a flat. If you do end up driving on a donut, do your best to keep it brief as your donut is only meant to be driven on for seventy-five miles or one day maximum. When you do get a flat tire off of your car and the donut on, throw the flat in your trunk and the tire professional that you bring your car to will be able to let you know what to do next.