Jump to section:
What does your fuel pump do?
Signs that you need to have your fuel pump replaced
How much does it cost to replace a fuel pump?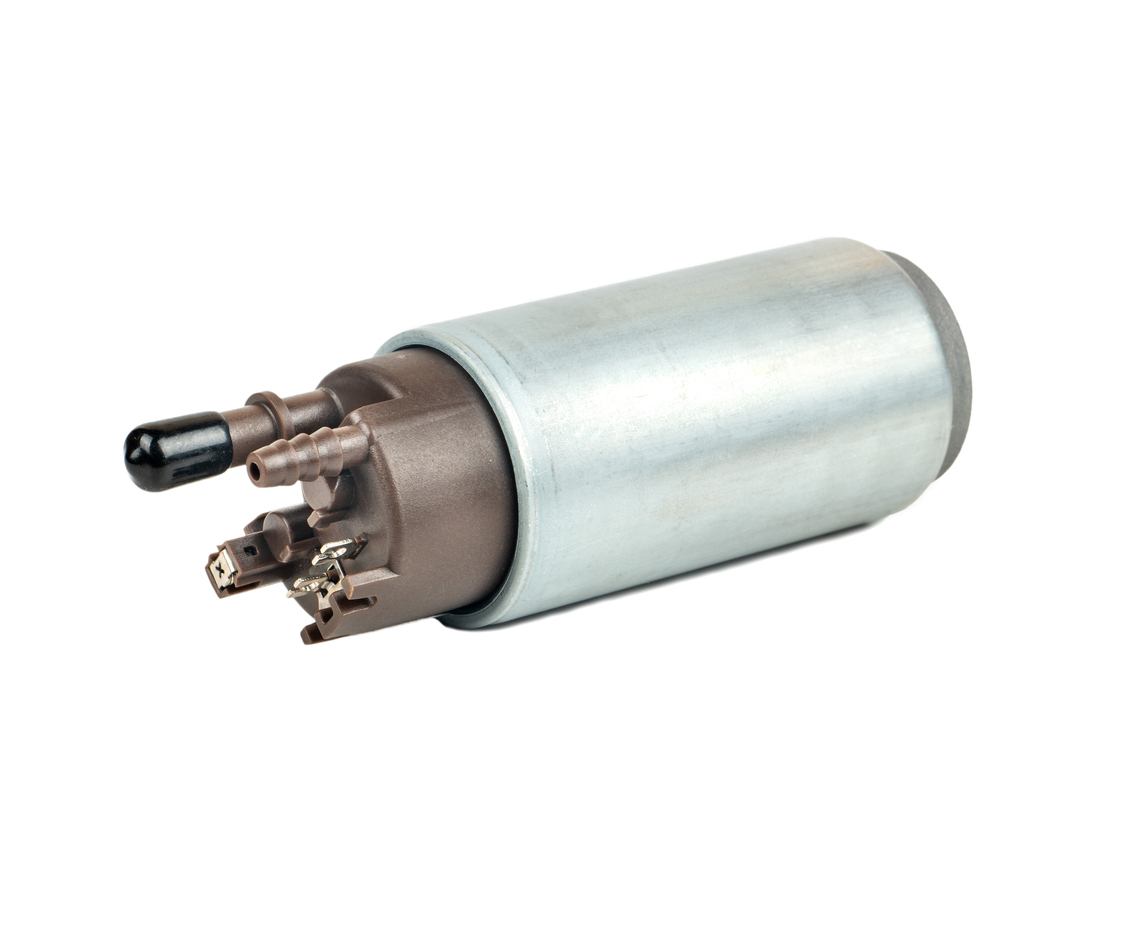 What does your fuel pump do?
A fuel pump is a critical component in a car's fuel delivery system, responsible for supplying a continuous and pressurized flow of fuel from the gas tank to the engine. Its primary function is to ensure that the engine receives the right amount of fuel at the correct pressure, allowing the engine to run smoothly and efficiently.
Located inside or near the gas tank, the fuel pump has an inlet that draws gasoline from the tank. The gasoline is then sent to the pump's internal filter to remove any debris or contaminants. The fuel pump pressurizes the gasoline to a specific level, typically between 30 and 80 psi (pounds per square inch), depending on the vehicle's design and engine requirements. This pressurization is necessary to ensure that the fuel is delivered with enough force to atomize and mix with air in the engine's combustion chamber.
The pressurized fuel is sent through fuel lines to the engine, where it enters the fuel rail. From there, individual fuel injectors distribute the fuel directly into each cylinder's intake port or combustion chamber, allowing for precise control over the fuel-air mixture. The fuel pump's operation is often controlled by the engine control unit (ECU) or engine management system. It adjusts the pump's speed and timing based on various factors like engine load, throttle position, and RPM to optimize fuel delivery and maintain proper air-fuel ratios under different driving conditions.

Signs that you need to have your fuel pump replaced
A weakening fuel pump may not provide a consistent flow of fuel to the engine, leading to intermittent sputtering or even stalling while driving, especially at higher speeds or when accelerating. As the fuel pump's efficiency declines, you may notice a significant loss of engine power, making it difficult to accelerate or maintain speed.
A failing fuel pump can cause the engine to surge, with noticeable fluctuations in power delivery while driving at a constant speed. If your vehicle struggles to start or requires multiple attempts, it could be a sign that the fuel pump is failing to deliver the necessary fuel for ignition. A rough or uneven idle, where the engine shakes or runs erratically when at a standstill, can be indicative of fuel delivery problems caused by a failing fuel pump.
A worn-out fuel pump may not maintain the optimal fuel pressure, leading to decreased fuel efficiency and increased fuel consumption. A high-pitched whining noise coming from the rear of the vehicle (near the gas tank) while the engine is running can be a sign of a failing fuel pump. This noise may increase with engine speed.
A malfunctioning fuel pump can trigger the check engine light on your dashboard. To diagnose the specific issue, it's essential to have the vehicle's onboard diagnostic system scanned for trouble codes. Some fuel pumps fail when they overheat, causing the vehicle to stall or become difficult to restart in hot weather or after extended periods of driving.

How much does it cost to replace a fuel pump?
The cost to replace a fuel pump can vary widely depending on several factors, including the make and model of your vehicle, labor costs in your area, and whether you choose an OEM or aftermarket fuel pump. On average, you can expect to pay between $300 to $1,000 or more for the total replacement cost.
To get an accurate estimate for replacing your specific vehicle's fuel pump, it's advisable to contact local auto repair shops or mechanics. They can provide you with a detailed breakdown of the costs and help you choose the best replacement options for your budget and vehicle needs. Keep in mind that it's essential to address fuel pump issues promptly to avoid further damage and ensure the safe and reliable operation of your vehicle.