Jump to section:
Regular radio
Auxiliary entertainment
Satellite radio
Additional forms of in-car entertainment in Puerto Rico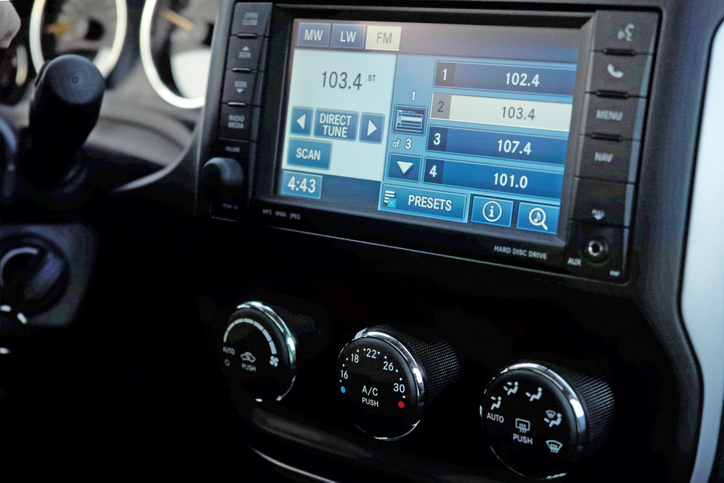 Although it is far from a necessity, in-car entertainment can make your driving experience much more tolerable and enjoyable. This is especially true in high stress driving environments such as the ones that exist in Puerto Rico. However, it is critically important to the safety of yourself, your passengers and everyone else on the road that you always keep your eyes on the road and do not let yourself get distracted while you are driving.
Regular radio
Puerto Rico has a variety of regular FM and AM radio stations. The FM stations tend to be music focus and includes mostly salsa and pop music. However, AM stations are much more popular in Puerto Rico than they are anywhere else. The AM programming in Puerto Rico includes mostly news and talk programming.
There are nearly a hundred a fifty terrestrial radio stations in Puerto Rico currently. That includes over seventy AM stations and nearly seventy FM stations.

Auxiliary entertainment
So, long as your car has the necessary hook-in, you also have the option to use auxiliary forms of entertainment in your car in Puerto Rico. For example, this includes hooking your smart phone into your car stereo in order to play music from streaming services like Spotify and Pandora.

Satellite radio
SiriusXM satellite radio is also available in Puerto Rico through the Sirius XM app. If you have a certain type of Sirius radio installed in your car you can listen through that as well. You will need to contact SiriusXM to see what your options are which you can do here.
Sirius has hundreds of channels with various forms of entertainment including talk radio, every genre of music, comedy, sports and more. There are currently three plans to choose from when you decide to sign up. The plans range from $10.99 per month to $21.99 per month. The packages vary with what they include. The most expensive package includes all channels, while the less expensive packages include a limited number of channels.

Additional forms of in-car entertainment in Puerto Rico
There are additional options when it comes to in-car entertainment in Puerto Rico. Here are a few of them:
In-Car Internet – Many cars now have the ability to have in-car internet installed. This is useful for the driver if you have the ability to switch to voice dictation for internet browsing. However, it will also make the ride experience better for your passengers as well because they will not have to rely on cellular data to use the internet on their phones.
CD Players – Some cars will still have CD players or will at least have the ability to have a CD player installed. Newer model cars might not have the ability to have one installed. You can find out if this is possible by contacting your car manufacturer or your mechanic.
DVD Players – Some cars will come with the ability to play DVDs for your backseat passengers. The screens are typically installed in the back side of the driver and front passenger head rests. This type of entertainment serves as a good distraction for children thus allowing you to drive while being less distracted by them.