Jump to section:


What engine coolant does
How to keep an eye on your coolant
Wrapping up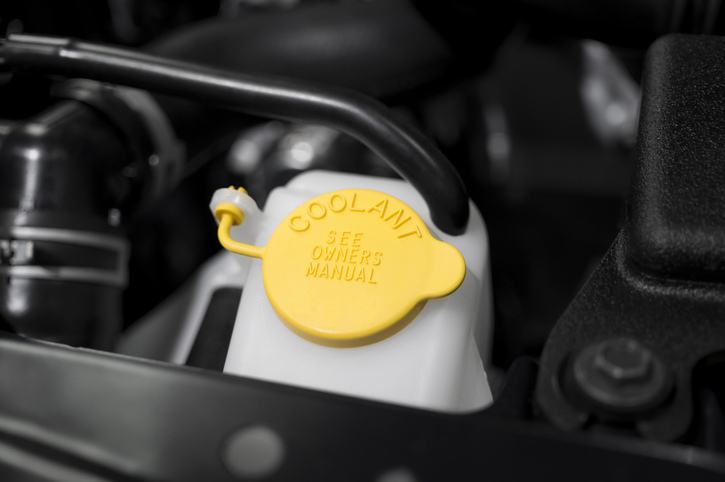 What engine coolant does
Engine coolant, otherwise known as anti-freeze, is the fluid that gets pumped though all areas of your engine during extreme cold and hot temperatures while your car is running in order to maintain a proper operating temperature for your engine. Engine coolant also helps prevent corrosion in your engine.
If you were to operate your vehicle without anti-freeze or without the right amount, your engine components could overheat or freeze (depending on the outside temperature) and this would prevent them from working. In certain cases, the damage that occurs can be so severe that you might need to replace these parts which could prove extremely costly. Why spend hundreds on repairs and parts when a bottle of coolant would only have cost you about ten dollars and a few minutes of your time in the first place?

How to keep an eye on your coolant
Checking that you have enough engine coolant in your vehicle is quite easy. You will just need to open the hood of your car and then locate your radiator. Once you do, you should see a clear plastic container. You will be able to see the coolant level through the clear plastic. If it is low, you should obviously add more coolant. Before you do, check out the remaining coolant. If it is clear or rust colored or has noticeable particles in it, take your car to your mechanic and tell them.
To add more coolant, you can take off the cap, add the coolant to the maximum fill line and then securely put the cap back on. Be sure that you are using the correct coolant before you do add any more. You can find this information in your owner's manual, or you can simply ask your mechanic the next time that you see them.

Wrapping up
Your engine coolant is extremely important to the overall health and longevity of your vehicle's engine and its parts. It regulates the temperature of the engine during more extreme external weather temperatures so that engine components do not freeze, overheat and/or corrode. You should be sure to check your engine coolant level at least once each month. If you notice discoloration of the remaining coolant, take your car into the mechanic. If all is well and the level is low, fill your coolant reservoir to the max fill line with the correct type of coolant.