Jump to section:
Why you should do whatever you can to keep your car safe in Puerto Rico
The safest cars for driving in Puerto Rico
Advice for driving safely
Conclusion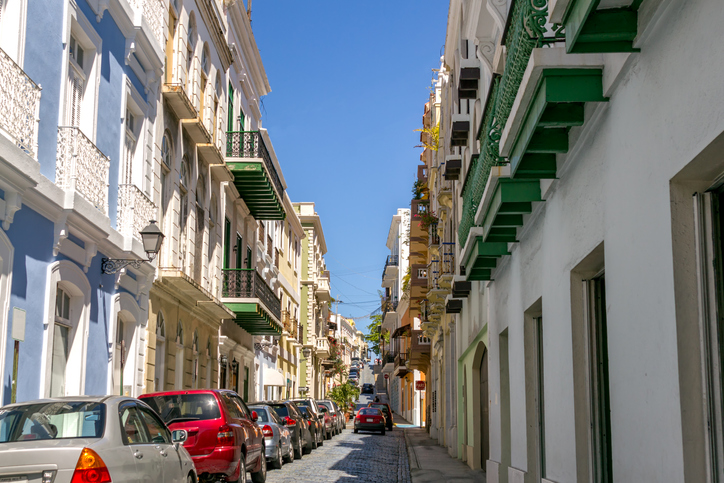 Why you should do whatever you can to keep your car safe in Puerto Rico
Driving in Puerto Rico can be dangerous at times to say the least. Many drivers do not follow several driving laws on a routine basis. This includes speeding, coming to a stop at red lights, coming to a complete stop at stop signs, or not parking in the middle of the road. Moreover, the police rarely tend to enforce these rules on violators unless the infractions are blatant.
It is because of this that you are at a higher risk than normal of getting in an accident when you are driving in Puerto Rico. Thus, you should make sure that you are doing everything you can to make your car as safe as humanly possible in Puerto Rico.

The safest cars for driving in Puerto Rico
You can always increase your chances at safety while driving in Puerto Rico by choosing to drive a safer model car. Hybrids tend to be safer than normal cars but will be pretty pricey even if you buy one when it is used.
The following cars have been deemed the safest for driving in 2020 according to the IIHS: Nissan Maxima, Honda Insight, Toyota Camry, Subaru Forester, Honda Accord, Hyundai Sonata, and the Nissan Altima.
Some of those cars will cost more than others. Always stay within your budget. Buying a used vehicle could help you get both a great price as well as a safer vehicle.

Advice for driving safely
Many of you will not have the choice to buy a new car. So, you can use the following advice to drive safely when you are on the road in Puerto Rico:
Obey traffic laws even if other drivers are not – As we mentioned earlier, many other drivers in Puerto Rico tend to break the simplest rules of the road such as driving over the speed limit and running red lights. Do not follow their example and obey all traffic laws.
Space is important – People often drive too closely to the car that is in front of them. This poses a great risk for an accident because if the car in front of them stops suddenly they will not be able to react in time to avoid hitting them. Always keep a safe distance from the car that is driving in front of you.
Always check your blind spots – It seems like a simple piece of advice but many people forget to check their blind spots. This is particularly dangerous in Puerto Rico where there is dense traffic in certain areas. Never forget to check your blindspot before you change lanes in Puerto Rico.
Keep your car in tip-top shape – Be sure that your engine is running properly so you can avoid any sudden breakdowns. Make sure that your tires are always properly inflated so you can avoid any blowouts. Regularly get your car serviced by a mechanic.
Stay on the defensive – Defensive driving is always a great way to stay safe while driving. This is especially true in Puerto Rico where other drivers can tend to be aggressive.
Conclusion
Keeping your car as safe as can be should be a priority no matter where you are. However, in an area like Puerto Rico where drivers tend to drive a bit more aggressively and haphazardly, it should be a top priority. If you have the opportunity to get a new car you should consider one that is considered safest. Either way, you should do whatever you can to drive more safely and keep your car safe at all times.