Jump to section:
The basics about Ponce, Puerto Rico
Getting your car to Ponce
Conclusion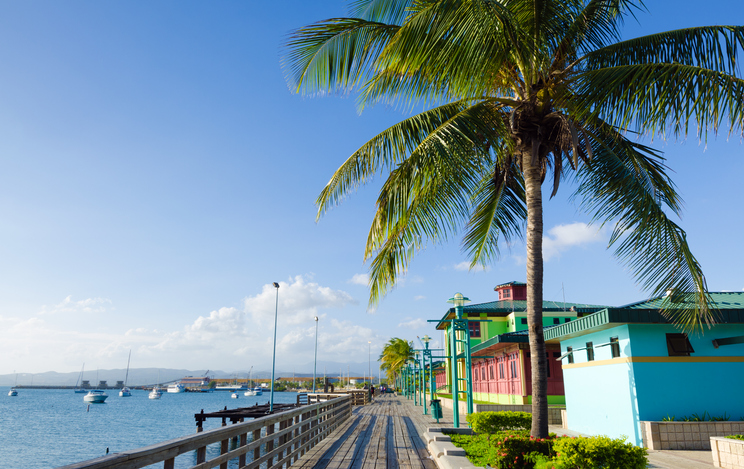 The basics about Ponce, Puerto Rico
Ponce is an area of Puerto Rico that you will want to visit when you have the chance to. It is the most populated city on the island other than San Juan and features some incredible architecture. It also features several gorgeous beaches such as Playa Carrucho, Playa Larga and El Tuque. There is also a famous boardwalk for you to stroll if you want some sun and relaxation without the sand.
Ponce also has several islands which you can visit via boat or ferry. There is no lack of things to do when you visit Ponce. You can take tours of museums, historical tours, walking tours and more. If you are a coffee lover, you will fall in love with Ponce. On top of having some of the best locally grown coffee in the northern hemisphere, it also has a coffee museum called Hacienda Buena Vista where you can see exactly how coffee is made.

Getting your car to Ponce
Getting your car to Ponce is a bit more complex than if you were trying to get it somewhere like San Juan. That is because all car shipments to Puerto Rico must be dropped off at the port in San Juan. So, that does mean that you will need to get your car in San Juan and then drive to Ponce instead of travelling to Ponce directly.
The ride from San Juan to Ponce is really not too bad at all. The drive will take about the same amount of time as it takes to drive from New York to Pennsylvania depending on when you are driving. In general, the drive will take a little over two hours depending on the route you take and the amount of traffic that is on the road when you decide to drive.
You will need to bring identification when you go to the port to pick your car up. You should also remember to get gas when you leave the port with your car because, at most, it has a quarter tank left and you will likely need close to a full take to make the drive down to Ponce.

Conclusion
Ponce has never been nearly as popular as San Juan and when you really take a close look at both cities, this should definitely not be the case. The two cities have similar numbers in terms of population, and both have beautiful cityscapes, beaches and numerous other attractions for tourists and residents alike. This also means that Ponce is a great area to have your own car so that you can get around easily.
If you need your car shipped to Puerto Rico, you can always give us a call with any questions or to book your shipment. We can be reached any time at (904) 322-7644.