Jump to section:
An introduction to shock absorbers
How shock absorbers make an extra difference in Puerto Rico
Final word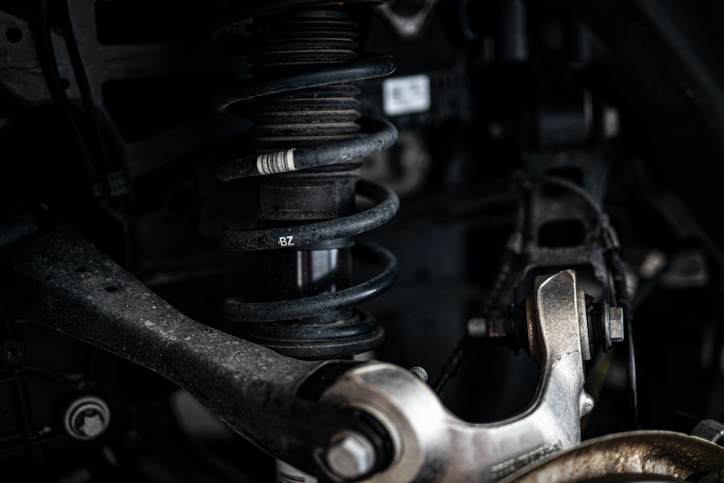 An introduction to shock absorbers
Shock absorbers are devices that make sure that your tires stay in contact with the road while you drive. This is important because it not only keeps your drive from being too bumpy, but it also goes a long way to help with steering and handling. Specifically, shock absorbers are pumps that absorb the energy of movement in order to protect your cart, its components, and you.
There are three main types of shock absorbers: telescopic, spring seat and strut type. Telescopic shock absorbers are the most basic type of shock absorber, the least expensive and the lowest quality of the three types. Strut shock absorbers are the most complex and best of the three types of shock absorbers on cars. They are made to absorb much larger forces and can be repaired instead of just being replaced. Spring seat shock absorbers are pretty similar to telescopic shock absorbers, they are a bit better in terms of shock absorption but that is about it.

How shock absorbers make an extra difference in Puerto Rico
In Puerto Rico, shock absorbers are quite important. This is because of a few reasons. The first is that the roads are not in great condition at all. Due to hurricanes over the years such as Hurricane Maria, lots of potholes and cracks have developed on the roads. Many have been repaired but there is a long way to go. If you hit one of these without reliable shock absorbers, you can damage your car or, much worse, lose control of the car and get into an accident.
The other primary reason that good shock absorbers are extra important in Puerto Rico is because of how intense traffic can be. We are not referring to traffic jams, but we are referring to the way that many other drivers will drive quite haphazardly. Many motorists in Puerto Rico will frequently do things such as roll through stop signs, turn without signaling, and stop abruptly and park in the middle of the road. On top of that, there are frequently pedestrians and animals crossing the road without warning. As a result of all of this, you will find yourself stopping abruptly fairly often. You will need reliable shocks to help absorb the momentum of doing so.

Final word
Shock absorbers are a very basic necessity for any vehicle no matter where you are. In Puerto Rico they are even more important than they already are normally. The number of potholes and cracks in Puerto Rico's roads combined with the often unpredictable traffic and pedestrian/animal crossings are why shocks are so crucial in Puerto Rico.
When you need your car moved to Puerto Rico and want an easy and stress free experience, get in touch with Puerto Rico Car Transport so you can put those shock absorbers to work.