Jump to section:
Underbody basics
Underbody protection in Puerto Rico
Conclusion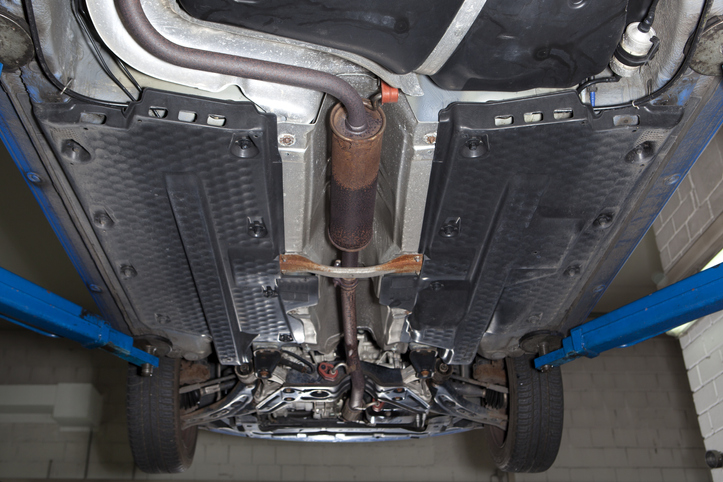 Underbody basics
The underbody of a car is everything on the bottom of the car that faces the ground. It is important to take good care of this because much of it is open and exposed. This means parts of your car like the axels, muffler and various critical engine components are exposed to potential damage. The potential for damage stems primarily from small road debris and moisture from inclement weather.
This might not seem like much but over time it will certainly add up. Once it does, the cost of repairing or replacing these parts could cost hundreds or even thousands of dollars. The way to avoid this and keep your car's underbody protected is by getting an underbody coating. This will become hardened and act as a barrier that prevents moisture, salt, dirt and small road debris from harming the car's underbody. Obviously, larger debris can still do damage. Make sure that you have an auto body professional such as a mechanic apply this.

Underbody protection in Puerto Rico
Puerto Rico's roads are unfortunately a perfect storm for potential underbody damage. You have dirt and sand from the beaches and rural areas being tracked all over the roads. Cracks and potholes which are frequently found here, lead to small rocks all over the road. Finally, there is more than enough rain in certain areas to cause damage to your underbody over time.
There are a ton of other things for you to worry about out on the road in Puerto Rico. This includes wild driving habits like people turning left from the right lane and going through red lights, frequent animal crossings and poorly conditioned roads. There is no reason that you should also need to stress about the underbody of your car constantly. Thus, you should schedule an appointment to get your underbody coated as soon as possible.

Conclusion
The underbody of your car is always exposed. This makes it one of the most vulnerable areas of the vehicle to damage as well as rapid wear. In Puerto Rico, the road is full of elements that can easily corrode and wear away at the elements of the underbody of your vehicle. These include dirt/sand, small rocks and moisture from the weather. If you want to protect your car from damage that will eventually cost hundreds or even thousands of dollars to fix or replace, you need to get an underbody coating as soon as you can. Remember, you need to have a professional do this.