Jump to section:
Gorgeous motorcycle trips
Watch out for other drivers
Advice for riding your motorcycle in Puerto Rico
Final Word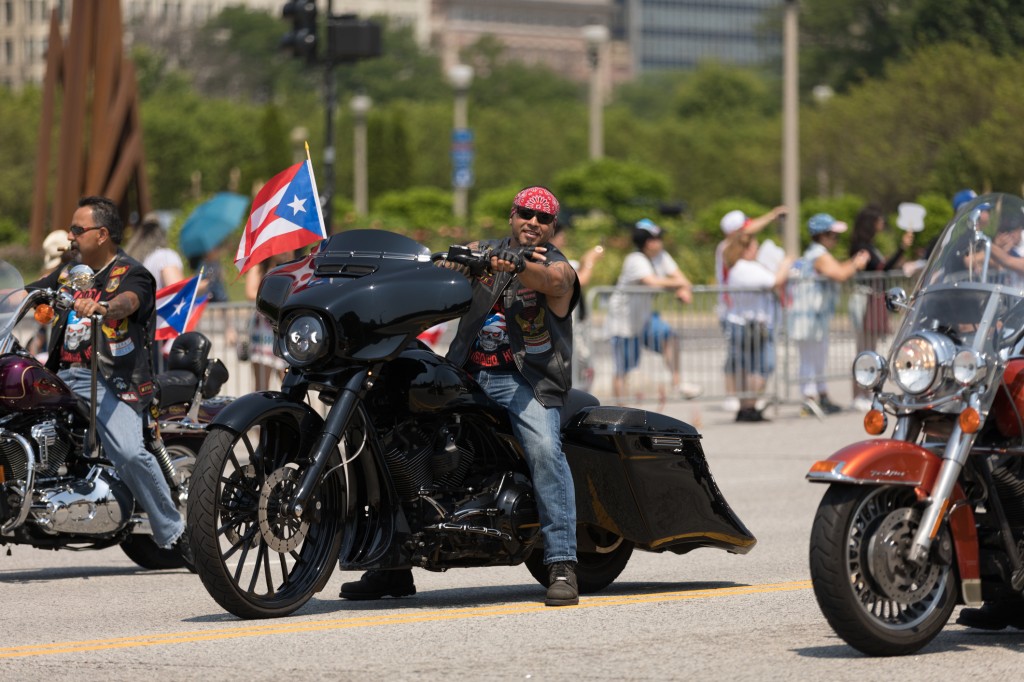 Gorgeous motorcycle trips
Puerto Rico is a wonderful place to have your motorcycle because of everything that there is to see and how beautiful the weather is. There are several sights that you will not want to miss that are perfect to travel to with your bike.
The first of these are any of the several gorgeous beaches in Puerto Rico. This includes Luquillo Beach, Condado Beach, and Crash Boat beach. These beaches are all on the main island of Puerto Rico so riding your motorcycle there would be easy. There are other beaches such as Culebra, but they are located on other islands of Puerto Rico which would require that you take a ferry with the ability to carry your bike.
You can also take your bike to and around El Yunque National Rainforest. The rainforest features several waterfalls as well as several great hiking trails. You are not allowed to take your motorcycle on the trails, so either take a scenic ride around the outside of the forest or prepare to do some hiking.
Finally, you can also go for a ride around Old San Juan. Old San Juan is one of the most beautiful sights that you can see in Puerto Rico. The town features old colonial style buildings that are painted in incredible bright colors. There are also several historical sites for you to visit such as colonial forts.

Watch out for other drivers
The issue with having a motorcycle in Puerto Rico is the other drivers. Puerto Rico is unfortunately known for having some really bad and careless drivers at times. Drivers in Puerto Rico routinely run red lights and stop signs. They also do things like speed and turn right from the left lane. Police do not enforce traffic laws too strictly here.
So, if you are riding your motorcycle in Puerto Rico, always drive slowly and carefully. Most importantly, stay alert at all times because other drivers might not be paying attention.

Advice for riding your motorcycle in Puerto Rico
Before you ride your motorcycle in Puerto Rico, read these tips so you can stay safe and enjoy your ride:
Check the forecast – Before you head out for a ride in Puerto Rico, always check the forecast. You do not want to get caught riding when sudden rain appears.
Always wear your helmet – This goes without saying, but always wear your helmet when you are riding your motorcycle in Puerto Rico. It could end up saving your life.
Leave some space between you and the car in front of you – Always give yourself some extra stopping distance. In Puerto Rico, you never know when someone might stop short abruptly.
Look where you want to go – It is a long-known tip about riding a motorcycle that you should always look where you intend on going or stopping, not beyond it. So, if you are coming up on cars at a red light, you should look at and focus on the area that you want to stop at, not at the cars because you are then likely to hit them.
Stay out of people's blind spots – This is actually easier said than done. Always pay attention and stay out of people's blind spots. This is especially important in Puerto Rico where driver's tend to a bit more careless than in other areas.
Final Word
Puerto Rico is a fantastic place to ride a motorcycle in terms of weather and sights. It is not great when it comes to other drivers, traffic conditions and road conditions. Always stay alert and watch out for other drivers as well as potholes. Otherwise, get ready to hit the road and enjoy a gorgeous ride.