Jump to section:
Keep your car comfortable in Puerto Rico
Keep your car dry
Keep your car cool
Keep your car clean
Final word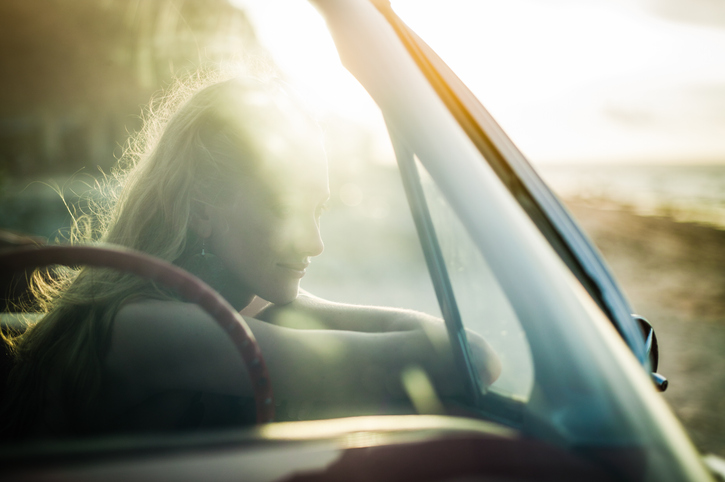 Keep your car comfortable in Puerto Rico
Puerto Rico has a tropical climate all year long. This means temperatures will always range from warm to hot and humidity will almost always be pretty high. So, it will take some effort on your part to keep the inside of your car comfortable and cool.
Because of the hot, humid and tropical weather, Puerto Rico also sees a bunch of precipitation throughout the course of the year. So, you will also need to make an effort to keep your car dry and clean in order to keep it comfortable.

Keep your car dry
As we just mentioned, there is a considerable amount of precipitation in Puerto Rico each year. As much as a quarter of these rain totals are from hurricane related weather. So, the expression "when it rains, it pours" really holds true for the precipitation in Puerto Rico.
Regardless of when it rains in Puerto Rico, you should take some preventative steps in order to keep the inside of the car dry. You can do this by making sure that you have some better-than-average floor mats in the vehicle. You should also try and keep any wet or damp items out of the car like coats.
Once the rain has stopped, you can open your windows to help dry out the car. If you are really serious you can even fill something porous with kitty litter and leave it in the car. This will help absorb moisture.

Keep your car cool
The next major thing that you need to do to keep the inside of your car comfortable in Puerto Rico is to keep it cool. As we mentioned earlier, it gets quite warm and humid in Puerto Rico so keeping the temperature in your car down should be a priority.
Keeping your car cool can be as simple as turning the air conditioning on or opening the windows on days that are not as hot. However, you can spare the expense of cranking up the air conditioning for too long by taking a few preventative steps first. For starters, you can make sure that you park in the shade or a garage. If that is not an option, you can always purchase and use a window visor when your car is parked.
Next, you can also get a car that has cloth seats. If you already have a car that has leather seats, then you can throw some blankets over the seats while you are not in the car. This will keep the temperature of the surface of the seats down.

Keep your car clean
Finally, a big part of comfort for many people is being in spaces that are neat and clean. Being in a car is no different. Keeping your car clean is something that everyone knows the basics of. However, take note of the following tips to make keeping your car clean even easier:
Clean the floor mats whenever you get the chance – The floor mats are almost always the dirtiest part of a car. That is because you and anyone else that enter your car end up tracking a bunch of dirt into the car on your shoes without even knowing it.
Keep cleaning supplies in your vehicle – In case you or someone else spills something like coffee or food in your car, you will have the necessary supplies handy. We recommend keeping cleaning wipes, spray and a cleaning cloth.
Make it a point to clean the car regularly – You should clean out your car on a regular basis. We recommend making it a point to clean out your car at least once each month. If you choose to do it more frequently than that, even better.
Pay attention to the details – When you are cleaning your car do not skip smaller and harder to clean areas in your car like the cup holders. The less frequently that you clean them the more difficult they will be to clean later on.
Keep some sort of a garbage can in your car – If you keep some sort of a trash can or small garbage bag in the car you will never need to just leave garbage in there.
Final word
Taking care of the interior of your car is important when it comes to maintaining the level of comfort that you and any of your passengers feel when you are in the car. This means taking preventative steps in order to keep the car dry, cool and clean on a regular basis. Some of these steps will need to be taken more frequently than others. For example, keeping your car cool will be an every-day process whereas cleaning it might only take place once each month.