Jump to section:
Emission test
Liability insurance
Marbete
Conclusion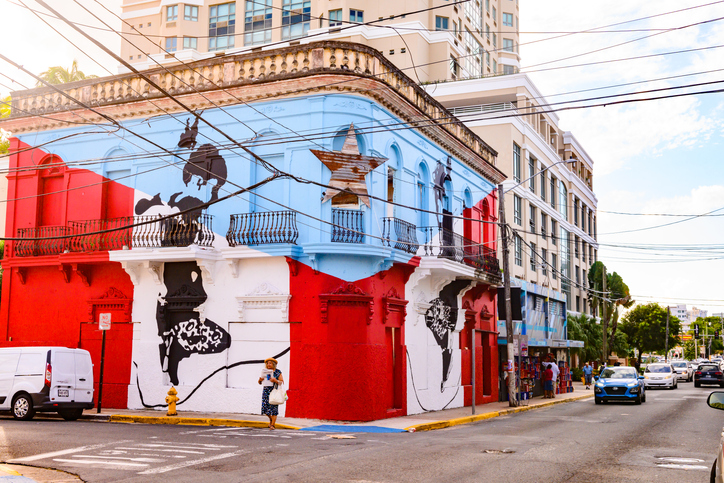 Driving in Puerto Rico has its similarities to driving in the United States. However, there are also a considerable amount of differences. That includes the process that you will need to go through in order to be sure you can drive your car legally.
Emission test
An emission test is required of all vehicles older than two years in Puerto Rico. You will be able to get this test at most gas stations. If you do not get this test you will be denied your "marbete" and will not be able to drive legally.
The vast majority of cars will pass the test easily. However, the following things could cause a car to fail emissions testing, so get these things taken care of before you get your test:
Worn out spark plugs – When your car's spark plugs get used too much, they can easily contribute to emission levels. Get your spark plugs changed each and every year.
Air filters that are not clean – Air filters work to reduce emissions but cannot do their job if they are clogged up with dirt. Be sure you get your cars air filters changed at least once per year.
Leaky gas cap – If your gas cap is leaking it can easily be the reason that your car fails it's emission test. Be sure that
Liability insurance
All cars in Puerto Rico MUST have liability insurance. If private insurance is too expensive, you have the option of paying a hundred bucks to the government for bare minimum coverage during the registration process. If you are caught driving without liability you face a fine as well as a suspension of your license.

Marbete
The "Marbete" is the tags that you need on your car in order to be able to drive legally in Puerto Rico. You will need to either first purchase your liability insurance or provide proof of private insurance coverage.
You can get more information about the marbete by visiting Puerto Rico's department of Transportation website
Once you get your marbete sticker, you will need to make sure that it is affixed to your window on the lower right-hand side about six inches from the bottom. However, you should not do this until the official date that the marbete goes into effect.

Conclusion
Just like anywhere else, there is some unexpected red tape to get through before you can drive legally in Puerto Rico. You should take care of these things such as the marbete as soon as you have the chance. You will still need to do this, even if you ship your existing car to Puerto Rico.