Jump to section:


Getting a convertible washed at the car wash
Washing a convertible yourself
Wrapping up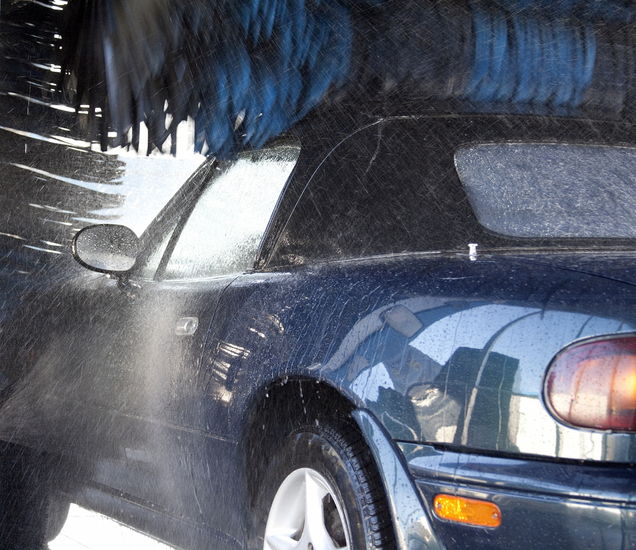 Getting a convertible washed at the car wash
Many people in Puerto Rico choose to drive convertibles due to the beautiful climate and weather. However, you will need still need to get your convertible washed from time to time. That can definitely be more difficult if your convertible has a fabric or vinyl top rather than a hard top.
Thankfully, you will be able to rely on the professionals at the car wash to take care of that for you. When you bring your convertible to the car wash you should make sure that it is a gentle car wash and not a high pressure wash as high-pressure washes could possibly damage the soft top of your convertible. You can also choose to get your convertible hand washed or detailed when you bring it to certain car washes, although these options tend to be a bit more expensive overall. Your best bet is to call any car wash before you go and ask what your options with a convertible will be exactly.

Washing a convertible yourself
If you are too nervous to take your convertible to a car wash in Puerto Rico, you can always decide to wash it yourself. When you do wash your convertible, start with the fabric/vinyl top first. This is for two reasons; you should always clean anything top to bottom and the top will require the most work and elbow grease so you will be able to get that out of the way right off the bat when washing your car.
Other things to keep in mind about washing your soft top convertible yourself are that you should find yourself a soft microfiber brush and towel or large cloth. You should wash the convertible in a cool and shady area because too much sun and/or heat can cause the water to evaporate as you wash which can be counterintuitive. You should begin by rinsing off any dirt first with a hose at medium or low pressure. Then you should apply the appropriate convertible top cleaner. Then gently brush through the cleaning solution that you applied. Finally, gently rise it off at medium or low pressure.

Wrapping up
Having a soft-top convertible will make washing your car or getting it washed a bit more complex. However, as long as you choose the right car wash or detailing service or take the time and care to wash it yourself, you and your soft top will be just fine. If you do wash it yourself, be sure you use a soft microfiber brush and low or medium water pressure with your hose.