Jump to section:


Security measures
Safe places to park
Wrapping up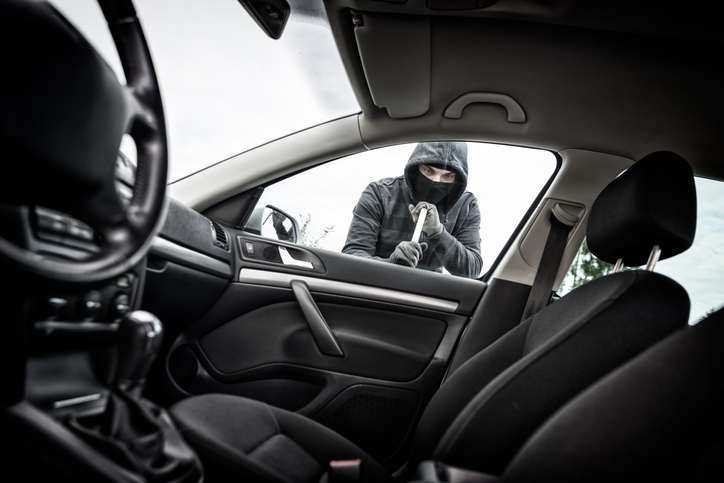 Security measures
Preventing car theft is much more effective, inexpensive and less time consuming than recovering a stolen car is. That is why you must take every possible step in order to stop the theft of your vehicle before it even occurs. This goes for anywhere you are, not just in Puerto Rico. You can start with the free and simple steps. This will include never leaving your keys in or on your car, always keeping your doors locked, always keeping your windows closed when you are not in the car, and parking in a safe area which we will go more into later. You can also choose to get an additional security system installed.
In terms of added security systems there will be two main types, an immobilizer system and a tracking system. Typically, an immobilizer system will include a tracking system the not the other way around. We do recommend that you go with a security system for your vehicle that has both. This is because an immobilizer is used to disable your vehicle wherever it is once you notify the security company that your car has been stolen. A tracking system will obviously track your car after it has been stolen. With both, you simply stand the best chance of recovery. Keep in mind these systems can cost a bit of money. Typically, getting an additional security system for your vehicle will cost somewhere around two hundred dollars or so in 2021.

Safe places to park
As we mentioned above, where you park your vehicle will come into play in terms of preventing theft. If at all possible, try not to park in highly populated areas like San Juan. If you do have to park in a city with lots of people, try to park in a garage. If you are relegated to parking on the street, park in a well-lit area that has a lot of foot traffic and potential witnesses around. You can also be proactive if you are going to park in a big city and look up online where the safest places to park will be.

Wrapping up
Getting your car stolen is awful. It will end up costing you time and money. There is a decent chance that you might not even get your car back at all. If that is the case your insurance will cover most of the loss but likely not the full value of the vehicle. This is exactly why you must do everything within your power to prevent car theft from occurring in the first place. This includes keeping your doors locked, getting a security and tracking system as well as parking your car in places where it is least likely to be stolen.