Jump to section:
Using your brakes safely
Advice to keep your brakes working well
Wrapping up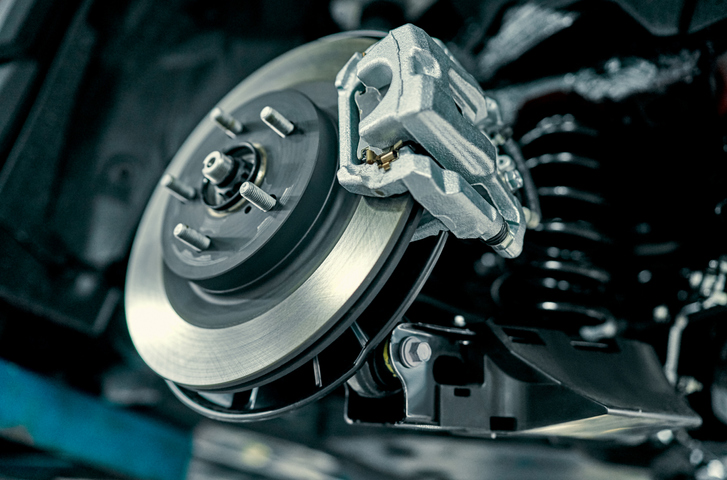 Using your brakes safely
Using your brakes safely seems like an odd concept because brakes are obviously there for your overall safety. However, there are much safer ways that you can go about using your brakes instead of instantly slamming on them all of the time. You should consider that using your brakes in the safest manner possible will always start with paying close attention while you are driving, keeping a safe distance from the cars in front of you and always driving in a defensive manner.
Easing into braking is the obvious and safest way to brake. It will prevent your car's momentum coming to a sudden stop from jolting you, your passengers and any items in the car forward. When that happens with seatbelts on, it can still cause considerable injury to you or your passengers and damage the interior of your vehicle. If you and/or one of your passengers are not wearing their seatbelts, much more serious injuries, damage or even fatalities can occur.

Advice to keep your brakes working well
Slamming on your brakes and stop-and-go driving can really cause your brakes to wear quickly. In some cases, treating your brakes like this can even cause them instant damage. Yes, sometimes you cannot avoid these things but in many cases you can.
In order to keep you brakes working well and to extend their life as much as possible you should start coming to a stop before you even hit the brake. This means if you see an upcoming red light or stop sign, for example, you should take your foot off the acceleration several seconds before hitting the brake. You can also keep your brakes going by driving in a lower gear (if your car has a manual transmission) and taking your foot off the brake or only gently tapping it occasionally when you are descending a hill. Doing this will take a bunch of stress of the brake. Finally, you should do whatever you can to avoid situations where stop-and-go driving will be persistent. You can do this by checking the traffic before you head out or by using a driving app like Waze.

Wrapping up
Your vehicle's brakes take a lot of punishment when you are driving on them regularly. They are designed to do so. But you can do a few things to minimize the wear, tear and overall damage to them. This includes planning trips to avoid high volumes of traffic, driving down a hill in the right gear and using your brakes gently. Always drive defensively and give yourself enough space from the vehicle in front of you in order to be able to use your brakes in the safest fashion.
Remember, if you need any type of vehicle moved to or from Puerto Rico, whether it's a motorcycle, truck, RV or anything else, you can always call us for an instant and free quote at (904) 322-7644!