Jump to section:
Puerto Rico's climate
Other convertible advantages
Final word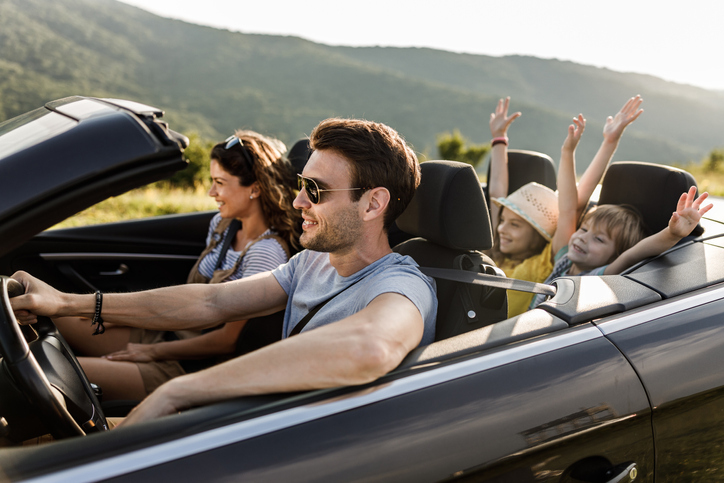 Puerto Rico's climate
Puerto Rico's climate is always warm and many times it is quite hot and humid too. This means that you will frequently be in need of ways to keep cool when you are inside, outside or even driving. It is summer throughout the year with temperatures typically ranging from about seventy degrees to about eighty-five degrees depending on the time of year and your exact location. It is always pretty humid in Puerto Rico as well. The average humidity in Puerto Rico is typically between sixty-five and eighty percent depending on the time of day.
When driving, many people will automatically use their air conditioning rather than opening their windows and/or sunroofs. The issue with this is that using your car's A/C will lower its fuel efficiency by an average of three miles per gallon. However, lowering your windows can cause a pull on your vehicle that will make the engine work harder which will lower the fuel efficiency even more depending on how fast you are driving. That is likely the prime benefit of having a convertible in a warm climate such as you have in Puerto Rico, you can keep cool without sacrificing much fuel as a result.

Other convertible advantages
Keeping cool while maintaining fuel efficiency is not the only advantage of driving a convertible in Puerto Rico. You will also have more headroom. If you are the type to go sightseeing, you will have the most clear and panoramic views of the areas you are touring. In terms of a better view, this will also help you a bunch with driving and maneuvering your vehicle as you do things like change lanes or parallel park.
You obviously will also have the versatility to put the top up at any time both quickly and with ease. Finally, having a convertible will give you a much more stylish look as you are driving anywhere with the top down.

Final word
Puerto Rico is constantly in a state of summer temperatures and humidity. Having a convertible is a great way to keep cool without sacrificing much fuel as you would be doing by using the air conditioner or rolling with windows down in a typical car. That is only the main benefit, there are several others such as having more headroom as well. If you need your convertible moved to or from Puerto Rico, call Puerto Rico Car Transport today at (904) 322-7644!