Jump to section:
The potential to stall your engine
Possible loss of control
Wrapping up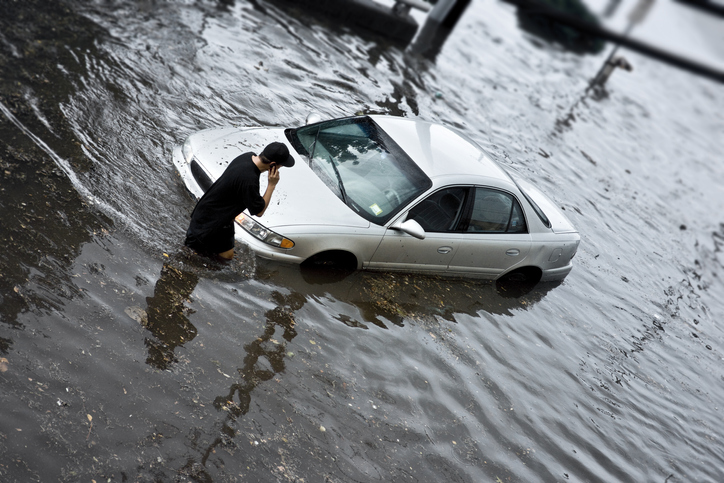 The potential to stall your engine
If you see a larger area of water has collected on a highway in Puerto Rico, it will be in your best interest to find an alternate route rather than driving through it. For the vast majority of cars out on the road today, only six to eight inches of water can reach the bottom of the car which can lead to both a loss of control over the car as well as engine stalling.
When water reaches the bottom of your car, it is also reaching the bottom of your engine. When this happens the vehicle's air intake system can potentially pull in water instead of air. If this happens the car's piston chambers can fill with water, and this would completely prevent the pistons from moving at all which can stop the engine from running. Simultaneously, your air intake could fail to get enough air into the car which would prevent combustion from occurring and that could also prevent your engine from running at all. If either or both of these occur, your engine will stall, and you will not be able to get out of the water in your vehicle.

Possible loss of control
If you drive through higher water in Puerto Rico of six inches or more, maybe your engine does not stall. You could still easily lose control over your car, especially if that water is running. Many cars will actually float in just twelve inches of water. If there is over a foot of water and it is rushing, most cars can actually be swept away, which can easily lead to serious injury or even death.
So, you can see how steering or driving can become impossible in only seven or eight inches of water. Specifically, you will lose a lot of traction, or you will hydroplane which means your tires have lost all traction and/or contact with the road. At this point, your tires will just spin, and your vehicle will not go anywhere regardless of whether you are in drive or reverse.

Wrapping up
If you end up with a vehicle that is stuck in high water due to a stall or loss of control/traction you will need to either wade or swim through the water to safety. Your car will then need to be towed out of the water which will cost you several hundred dollars. If your car could not get through the water specifically because of the engine stalling, then it will need to be towed all the way to a service station in order to repair the car's engine. The repairs can easily cost you $3,000 or more, and that is not including the cost of the tow. Whenever you see several plus inches of high water on the road in Puerto Rico, whether the water is standing or rushing, either stop and wait it out or find an alternate route around it.