Jump to section:
What are the best day trips in Puerto Rico?
What you need to prepare for a day trip
Tips for taking a day trip in Puerto Rico with your car
Final word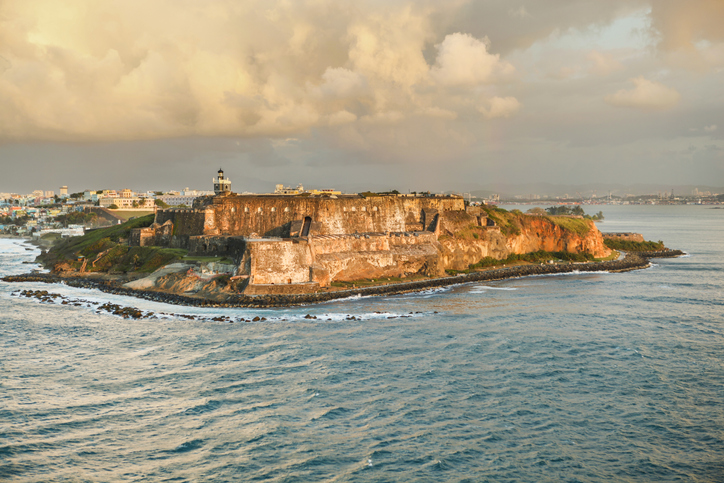 What are the best day trips in Puerto Rico?
If you are in Puerto Rico, day trips will likely end up being a large part of your visit. It is the best way to experience all that the beautiful island has to offer by a long shot. However, there are a ton of options to choose from. The following are the best Puerto Rican day tours located in Puerto Rico:
El Yunque Rain Forest – A day trip at El Yunque National Rain Forest is at the top of the list because there is nearly no limit to what you can do there. From hiking, to bird watching, to swimming, it is a must-not-miss experience when you are in Puerto Rico.
Casa Blanca – Casa Blanca is a wonderful historical monument that will take you on a trip into the past. This is the old residence of the one and only Juan Ponce de Leon. So, you will not just get to sight see, you will also be able to get a very interesting look into Puerto Rico's history as well.
Bioluminescent bays – There are actually a few bioluminescent bays in Puerto Rico that you could spend a day at. These bays are an incredible phenomenon to witness. The water lights up bright neon blue with just a little bit of movement in the water due to the reaction of the tiny organisms in the water known as dinoflagellates. Now, these are not completely "true day trips" because the value of the Bioluminescent bays comes when you see them at night. However, you could spend your day getting there which could qualify as a day trip.
Luquillo Beach – Likely the best beach in all of Puerto Rico, Luquillo Beach is world renowned for its stunning beauty. If you are in Puerto Rico for more than a day or two, be sure that you take a day trip to get out to this beach.
Vieques Island – A bit harder to get to than the rest of the day trips on the list because it is a separate island from Puerto Rico, Vieques Island is one of the less crowded and more tranquil spots in all of Puerto Rico. It includes a wonderful wildlife refuge as well as a bioluminescent bay, so you can take care of two items on this list in one trip.
What you need to prepare for a day trip
When you take a daytrip in Puerto Rico, be sure that you prepare first. Just hauling off and taking an impromptu daytrip is not a good idea because you can end up with out essential items such as food and water for an extended period.
So, the first two things that you should pack for a daytrip is food and water. After that, you should make sure that you have the proper apparel for whatever journey that you plan on undertaking that day. So, if you are going to the beach, then bring a bathing suit. If you are going rock climbing, bring durable clothes and the appropriate rock-climbing gear.
You should also pack sunscreen, emergency supplies such as a first aid kit, sunglasses, a way to charge your phone such as an auxiliary battery, and a regular camera (cell phone pictures are not always the greatest quality).
Also, be sure you don't forget the obvious things such as your keys, wallet and whatever else you might think you need.

Tips for taking a day trip in Puerto Rico with your car
Plan all the details – We mentioned this before, but make sure that you plan everything before you start your trip. Poor planning can result in a disastrous and disappointing experience for everyone involved.
Get an early start – As you might imagine, day trips are meant to occur during the daylight hours. On average, you only get about twelve hours of light each day. So, starting at or near dawn is crucial if you think that the trip will take all or most of the day.
Double check before you leave to make sure that you have not forgotten anything – Making the mistake of leaving your cell phone at home, or worse yet, something like extra water can easily cut a day trip short. So, do not let that happen to you.
Don't let the driving consume the trip – For a DAY trip, you should allocate no more than twelve hours. This means if you are driving three hours each way, half of your trip will be spent sitting in the car.
Make sure that you do your homework – Be sure that you do the necessary and relevant research about your destination before you even leave for the trip. You might not have the cell service or data available to use your phone for this later on.
Final word
Embarking on a day trip in Puerto Rico is something you will inevitably find yourself doing if you stay on the island for more than a few days. That certainly is not a bad thing either. These day trips are the best ways for you to get out on your own to discover all that Puerto Rico really has to offer. Just keep in mind that you should always prepare yourself as best you can because you it is very inconvenient to get stuck out in a remote area of Puerto Rico without cell phone service.