Jump to section:
Parking in Puerto Rico can be difficult
Where can you park in Puerto Rico?
Advice for finding parking in Puerto Rico
Conclusion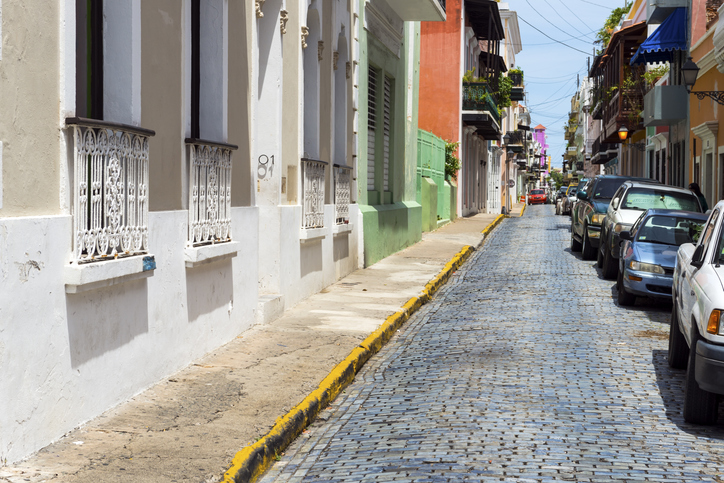 Parking in Puerto Rico can be difficult
Parking in Puerto Rico can be quite difficult much of the time, especially in areas such as San Juan. However, if you know what you are doing and do not mind spending a few bucks, you can avoid driving around looking for parking for an extended period.
Parking in Puerto Rico primarily depends on how far you are willing to walk from your car to your destination. You can end up having a mile or more walk which depends on where you are going and what day it is.
There are over three million citizens in Puerto Rico and that does not include the constant influx of visitors that the beautiful island constantly has. Considering the census-only data, there are over one thousand people per square mile in Puerto Rico.
So, parking can obviously be a pain to navigate.

Where can you park in Puerto Rico?
There are several options when you are looking for parking in Puerto Rico. Some options are more conducive to proximity while other options tend to be more conducive to expense.
Parking Garages – There are many parking garages in the more populated areas of Puerto Rico such as San Juan. You can usually spot them when you see a big sign with the word "Parking" accompanied by an arrow .
Parking lots – There are a bunch of open public parking lots in Puerto Rico, you just need to make sure that you have at least twenty dollars on you. The price will likely be lower depending on how long you are parking for.
Off-street parking – There are some spots that you can find on the street. The only issue is timing. If you arrive later on in the day, you will likely need to make use of the parking garages or lots.
Advice for finding parking in Puerto Rico
AS we have mentioned, parking in Puerto Rico can be difficult at times. So, use the following tips to avoid unnecessary difficulty and frustration when you are parking:
Get an early Start – If you get there first, you have nothing to worry about. You will need to leave at dawn, but you will be able to find off-street parking with ease as long as you arrive at your destination prior to rush hour.

Expect to pay – As we mentioned, there are several options that require payment. So, have some cash handy. In general, the cost to park in Puerto Rico will be less than thirty bucks per day, so make sure you have at least that much with you.
Check the news – You will always want to be sure that there is not a holiday or accident that is holding traffic up, thus making parking more difficult. If there is, you will want to leave earlier because you will need the extra time.
Use an app – Apps such as MyPark can help make your parking search incredibly easier. This app allows you to make reservations for public parking spaces.
Conclusion
Parking in Puerto Rico is often not easy. However, if you plan ahead and are willing to spend a couple of dollars then it will not be too bad at all. Just be ready to walk a couple of blocks if need be. Odds are that you will end up having to park a couple of blocks away.
If you are on your way to Puerto Rico and would like to have your car shipped there, you can contact Puerto Rico Car Transport today to book your shipment!