Jump to section:
Cleaning a mess that's already there
Preventing messes in the future
Wrapping up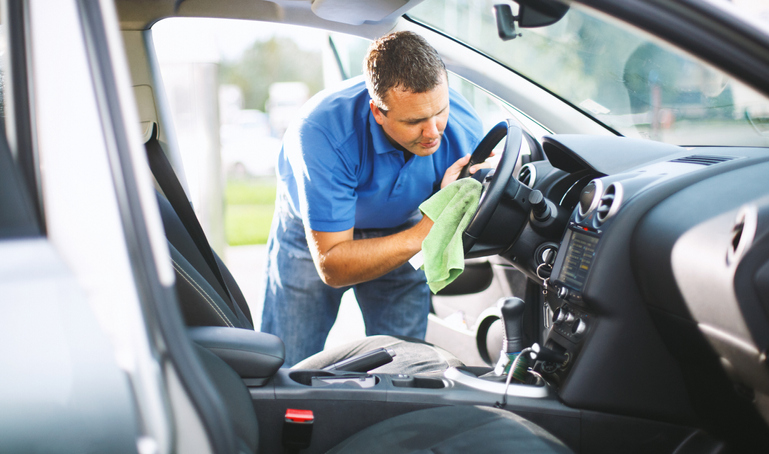 Cleaning a mess that's already there
Many of us can be guilty at times of letting the cleanliness of the interiors of our cars go. Once you actually decide to clean everything up it can be a daunting task. That is why you should do whatever is in your power to prevent it from getting to that point. However, if the inside of your car is already a mess in Puerto Rico, you still have some great options for getting it clean.
You can get the interior of your vehicle cleaned by taking it to a reliable and established car wash. There you can ask for your car to be detailed. When you get this service for your car, it will be meticulously cleaned both inside and out. This will likely cost you over a hundred dollars, but it will be well worth it. You can also clean it yourself. You can start by getting rid of any trash. After that, you can take your car to a gas station and use their air vacuum to get rid of any dirt and/or crumbs. Finally, you can scrub out any stains with car upholstery cleaning products which you can find at many auto stores such as Pep Boys.

Preventing messes in the future
As we already mentioned, your best option will be to keep the interior of your car clean in the first place. There are several easy ways for you to achieve this. First, you should keep a trash bag in the car and somewhere within reach. This way you will be able to keep yourself from throwing any garbage on the floor of your car.
You should also stomp out your shoes or sneakers each time before you get into your car. Be sure to keep some wipes in your car too. Doing so will allow you to wipe up any minor spills or dirt on the plastic surfaces of your car as it occurs rather than letting it build up. Finally, be sure to vacuum in your car at least once each month.

Wrapping up
Keeping the interior of your car clean in Puerto Rico will end up being a much easier task than cleaning it up after it gets messy. However, you obviously still do have options in terms of getting it clean if it has already become a mess. Those options include cleaning the car yourself or getting it detailed. In terms of preventing a mess, you should keep trash bags and wipes in your car, vacuum in it regularly and knock the dirt off of your shoes before you enter your vehicle.