Jump to section:
Towing something securely and safely
Towing tips
Wrapping up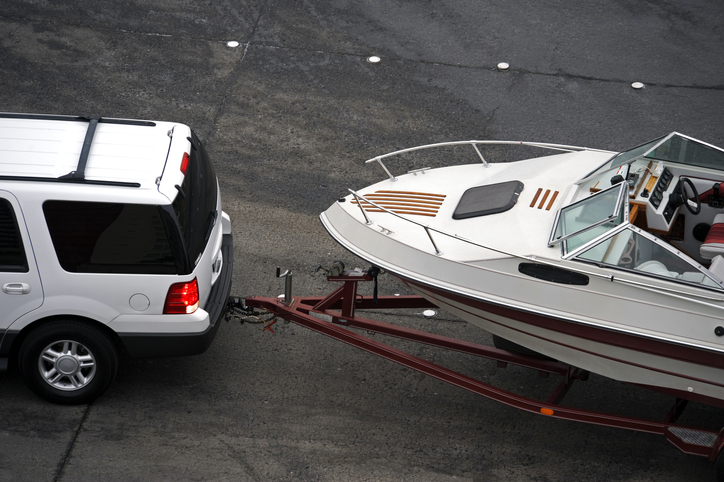 Towing something securely and safely
There should be no shortage of care taken whenever you are towing something with your car in Puerto Rico. If you do not take the proper care, you can be creating a dangerous situation for yourself and any other drivers around you. For our purposes, we will discuss towing something from the perspective of towing a trailer of some sort because it is the most common form of towing.
First, you need to be sure that the ball on the hitch is not too big or small for the coupler that you are going to be using with it or else the trailer can easily become detached during transport. You must also make sure that the trailer's brakes and brake lights are working correctly before you start towing it. You will also need to check the tire pressure of the wheels on the trailer. Before you start towing, always ensure that the locking lever is in the locked position and that the pin is in. Finally, when you are actually in the process of towing, take extra caution on the road and always drive at a safe speed.

Towing tips
A truly safe and successful tow will take a bit more than just paying attention and being careful. You should leave no stone unturned when it comes to the care of what you are towing as well as your safety. Use the following tips to make your tow in Puerto Rico go as smooth as possible.
Always remember to grease the bearings of the hitch. When you are in the process of towing, occasionally check and make sure that the trailer is riding level because if it is not your ride could be going more smoothly. You should also make sure that your emergency brake is working because if something goes wrong, you will likely need to use it. Finally, be sure you have a working trailer jack with you at all times because if your trailer is too heavy a typical jack may not work, and trailer tires are more likely to go flat than regular tires are.

Wrapping up
When you are towing something in Puerto Rico, you must take extreme care so that so that whatever is in your trailer does not get damaged and that you do not end up getting into an accident. Make sure you take the time before you actually start towing anything that you do things like check your emergency brakes and making sure that the pin is securely in the hitch. If you are in a pinch and you need your car towed or shipped, you can always give us a call at (904) 322-7644.