Jump to:
The cheapest flights to Puerto Rico
The most convenient flights to Puerto Rico
Tips for flying to Puerto Rico
Conclusion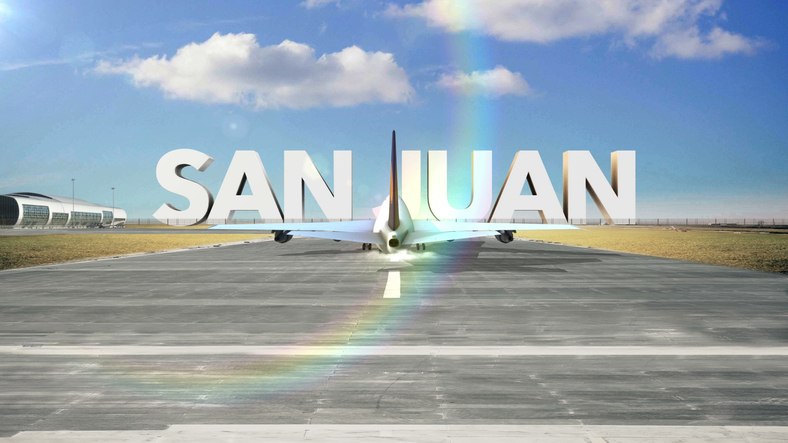 The cheapest flights to Puerto Rico
We always recommend that you ship your car to Puerto Rico for any sort of extended stay. Whether you do end up shipping your vehicle to Puerto Rico or not, you will need to fly there (unless you are taking a cruise).
Just like most flights, flights to Puerto Rico can be costly. However, if you do your homework, you should be able to save a decent amount of money. Use this list to help find the most inexpensive flight to Puerto Rico which matches your travel needs:
Hotwire – Hotwire is a world-famous travel search engine where you can find comparative pricing for flights to and from Puerto Rico. It is a subsidiary of Expedia and was first launched nineteen years ago. You can find many cheap options for flying to Puerto Rico on Hotwire.
Jetcost – Jetcost is another well-known travel meta search engine which was launched in 2006 and is another great option for finding inexpensive flights to Puerto Rico.
Momondo – Momondo was founded in 2006 and is a subsidiary of Kayak. It has been praised for its capability in finding groupings of flights that you can't find anywhere else. It also has been said to be one of the best meta search engines for finding flights.
The most convenient flights to Puerto Rico
The price of your flight to Puerto Rico might not matter as much as the convenience and comfort factors. If this is the case, you will want to check out the following list:
Delta – Delta is likely the most recognized name in air travel around today. The company was founded almost a hundred years ago. It is the second largest airline in the world. It offers a bunch of different choices for your Puerto Rican flight needs.
jetBlue – jetBlue is another long-running titan is the airline industry. San Juan is one of their five "focus cities", so they have many flight options available to Puerto Rico.
American Airlines – American Airlines started operating all the way back in 1936 and has long been the world's biggest airline in terms of the number of planes, passengers and overall revenue. It is safe to say they will have many options available both comfort-wise and convenience-wise for Puerto Rican flights so long as you plan ahead.
Tips for flying to Puerto Rico
Your flight to Puerto Rico will likely only take between three and nine hours. It will be around three to five hours from the east coast and nine or so hours from the west coast. So, most likely, your flight will not be that long. However, you will still want to prepare for your flight so you can maximize comfort and convenience.
Make sure you purchase a seat with the right amount of room – Your flight won't be outrageously long, but it will still be several hours long. You will want to make sure you don't try and squeeze into a coach seat if you have any sort of physical limitations that require you to have additional leg space such as a back issue.
Be sure that you bring headphones or earplugs – Other passengers on Puerto Rican flights do typically include people on vacation and families with children. These are two groups that can, on occasion, cause some unwanted noise on a flight. You will want to be sure that you can tune out that noise if at all necessary.
Prepare for the Puerto Rican Climate – Be sure that your ready to step off the plane into a tropical climate. If you are traveling from a cold climate, you might be bundled up when you board the plane. However, you might want to take your coat and gloves off when you land. You could end up overheating pretty quickly and looking foolish at the same time.
Try to check in ahead of time – You can check in for your flight ahead of time either online or (most likely) on an app on your phone. This will help save a considerable amount of time. Contact your particular airline and ask them if this is possible.
Make sure that your flight will arrive before your car shipment does – If you are shipping your vehicle and your car arrives before you do, it could end up getting held at the port for an additional and expensive fee. You will want to avoid this, not only because of the money, but also because it leaves the opportunity for damage or theft to occur.
Conclusion
Your flight to Puerto Rico could be more complicated then you would like. Some of these things you can control with proper planning and preparation. Some, you cannot. Either way, try not to get too stressed out and enjoy your trip to Puerto Rico.