Jump to section:


How to be prepared for a break down
What to do when your car does break down
Final word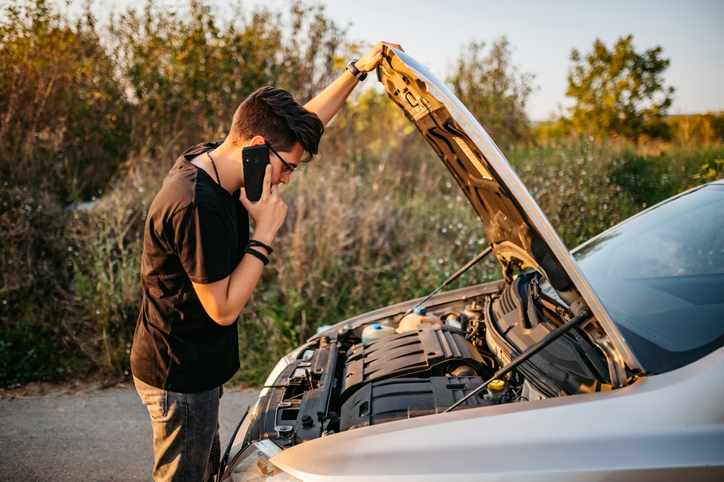 How to be prepared for a break down
A break down is unfortunately always a possibility for any vehicle for a variety of reasons. This even goes for newer cars due to things such as road conditions or severe inclement weather conditions. Regardless of the current condition of the vehicle that you drive, you should always be prepared for a break down just in case.
Being prepared for a potential break down of your car starts with signing up for a roadside assistance program if you have not already. Programs like AAA can be tremendously helpful if your car breaks down because they will come to you wherever you are and fix the issue if its not too complex such as a dead battery. They can also tow your car and give you a ride somewhere safe if they cannot rectify the issue.
You should also have some emergency supplies as well. This will include flares, a spare tire or donut, jumper cables, a first aid kit, drinking water, less perishable food such as protein bars, an external battery to charge your cell phone for additional use and tools to perform basic work on your engine so long as you have the knowledge and experience in order to do so.

What to do when your car does break down
If your car does break down, do not panic. Be calm and get your car off of the road (as long as it is safe to do so). You might need to put the car in neutral and push in order to do so. Once you are in a safe spot, you should put your hazard lights on if possible. Then you can get out and do your best to assess the problem. If it is not a simple fix or you cannot figure it out, you should call for help. This is where your roadside assistance program will pay for itself.
Once you do that, sit tight, and wait for help. If you need to use your jumper cables or anything else, your roadside assistance driver will let you know when they arrive. It likely will not take longer than an hour for help to arrive. Once the AAA truck, tow truck or police arrive, you will be able to get a ride to safety if your vehicle cannot be fixed and needs to be towed.

Final word
A break down of your vehicle is always unfortunately a possibility even if your car is newer because external factors like road conditions can lead to a breakdown. That is why you must be prepared at all times. Being prepared will include having emergency supplies and tools as well as a membership in a roadside assistance program. Make sure you are always safe and clear of danger when you are pulled off to the side of the road.