Jump to section:
How fluid leaks can hurt your car
What you can do about fluid leaks in Puerto Rico
Final Word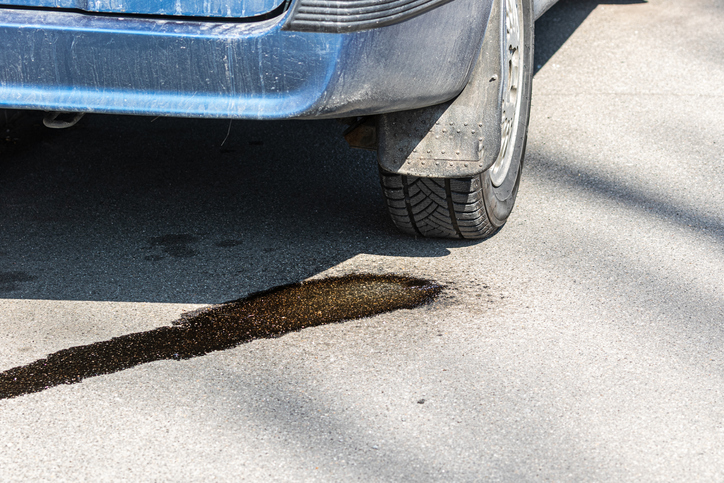 How fluid leaks can hurt your car
Vehicle fluid leaks are an extremely serious issue that need to be addressed as soon as you notice them. A fluid leak can lead to or might already be the root of several very serious problems for your car. Your car could end up with components that do not work, your car could end up not running properly overall or your car might just end up not running at all.
If you are leaking coolant, for example, and you do not get the issue fixed, your car will overheat much more easily. This can get to the point that your car will barely be able to run. Thus, you need to be able to know how to spot a fluid leak so you can get it repaired as soon as possible.
Spotting a fluid leak is not difficult. You can do so by looking underneath your car every time before you get into the car. If you notice fluid there, move the car and take a closer look at it. If the liquid is colored, it is a fluid leak and you will need to take the car into the mechanic.
If the fluid is clear it could possibly be condensation from the air conditioner. It could also possibly be brake fluid. The way to tell the difference between the two is that condensation will feel watery to the touch while brake fluid will feel like oil. Also, condensation will occur near the front of the car whereas brake fluid will leak near the middle of the car.

What you can do about fluid leaks in Puerto Rico
It is possible to identify each and every type of fluid leak by color and/or consistency. However, unless you are adept enough to repair the leak yourself, it will not save a trip to the mechanic. So, if you are sure you do have a fluid leak in Puerto Rico, be sure you take your car in to be repaired.
However, there are a few things you can do in order to prevent fluid leaks if you would like to be proactive. The first and most obvious is to get your vehicle serviced regularly. The next is make sure that you do not let your car run without the fluids it needs because the hot air and lack of lubrication can cause tears and holes in the tubes and hoses that fluid passes through.
Finally, and especially in Puerto Rico, you should try and keep your car away from the elements and insects. Insects or small animals can sometimes wreak havoc in your engine that leads to a fluid leak. So, make use of a garage if you have the opportunity to.

Final Word
Fluid leaking from your car is no small matter. You should take whatever precautions you can in order to prevent them including getting your vehicle serviced regularly. Always keep your eye out for a possible fluid leak by looking under your car before you get in it to start driving. If you do spot a fluid leak, take your car into the shop as soon as possible because letting it go can lead to much more serious issues in the future.