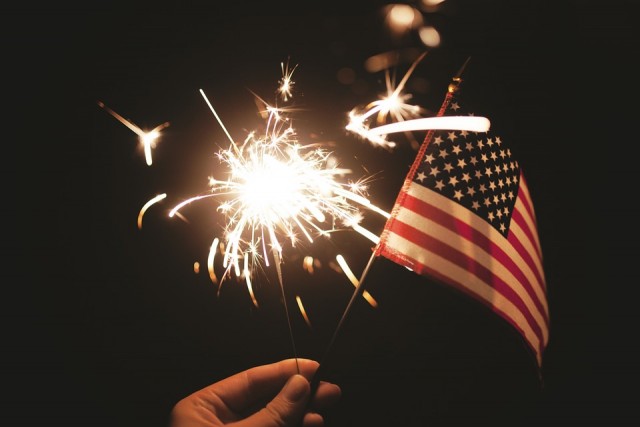 Since Puerto Rico is a territory of the United States, it takes part in all United States public holidays, which includes Independence Day. Fourth of July in Puerto Rico is celebrated much like it is in the United States. The island celebrates with live music, fireworks, and of course, a spin on the food with the incorporation of Puerto Rican food. Like the United States, many people celebrate Fourth of July in Puerto Rico by spending time with their family at festivals, the beach, or BBQs.
Old San Juan, specifically, the Plaza del Quinto Centenario, is a place to visit when celebrating Fourth of July in Puerto Rico. The plaza is known for its music, food, and fireworks. Staying in San Juan, you could also visit the Condado Lagoon for their Fourth of July celebrations. The Puerto Rico Tourism Company hosts a day long festival packed with live music and food stands. Food and drinks are from various vendors such as Craft Beer Expo, Urban Market, and Farmers Market. After a day of eating and drinking, there is a fireworks display that is synchronized with the Arturo Somohano Symphony Orchestra. About 45 minutes east of San Juan, the Wyndham Rio Mar Resort is home to a large Fourth of July festival. The festival runs all day long with food stations, salsa dancing, bouncy castles for kids, bull riding, and watermelon eating competitions. The day ends with a fireworks display. The actual day long event is free, but car parking is $10.
Although not an official Fourth of July celebration, The Annual Cattleman's BBQ Competition takes place in July. At this annual competition, you can expect to see over 80 teams, 35 sponsors, and 15,000 hungry competitors. The competitors eat anything from steak, brisket, pulled pork, wings, hamburgers, and seafood.