Jump to:
The benefits of moving to Puerto Rico
The drawbacks of moving to Puerto Rico
The best places to move to in Puerto Rico
Tips and info for moving to Puerto Rico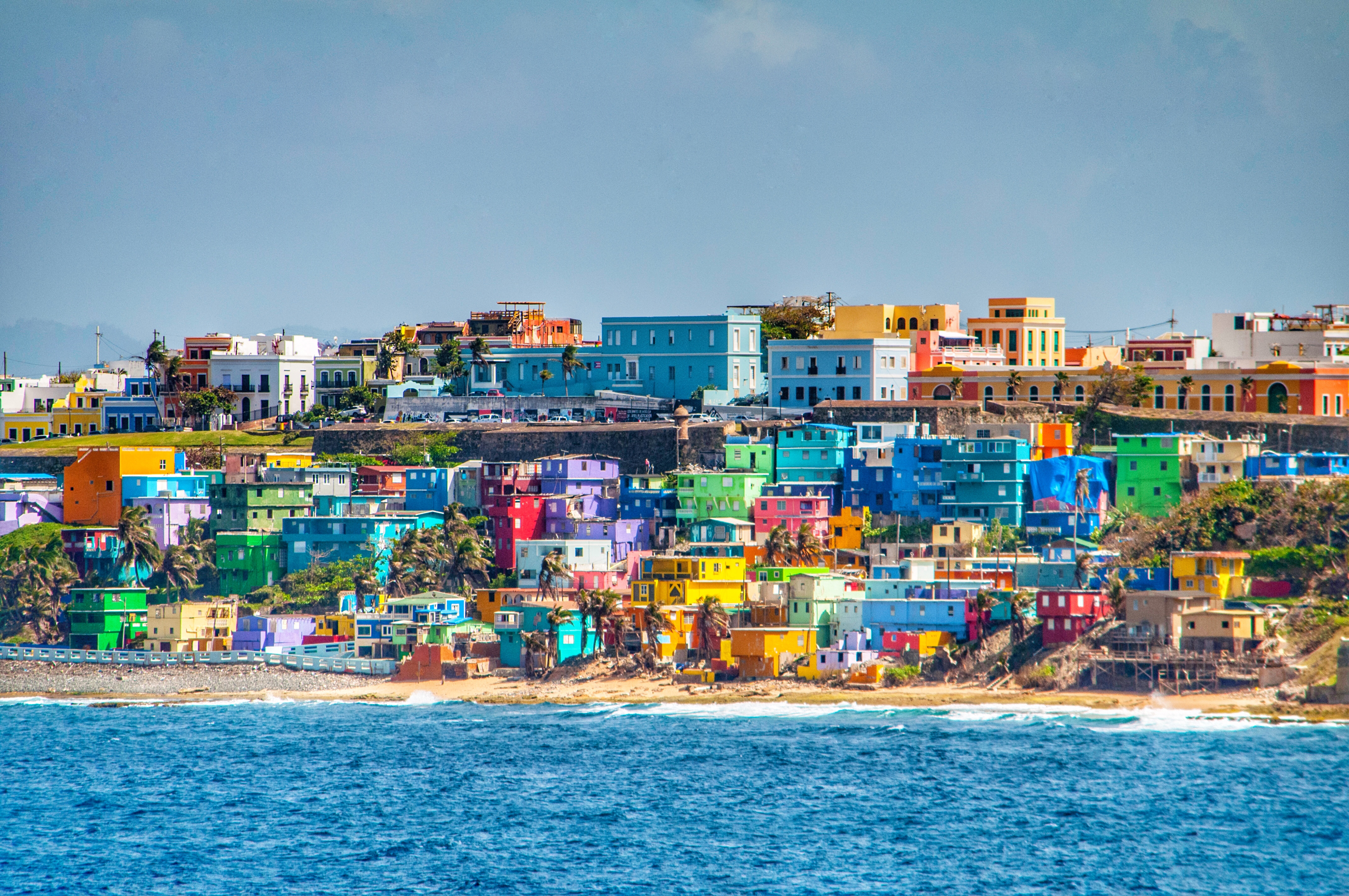 The benefits of moving to Puerto Rico
Moving to Puerto Rico is a great experience for those that enjoy tropical weather and living near the beach. The weather in Puerto Rico is one of the primary reasons to consider moving there. It is warm or hot year-round in Puerto Rico. Temperatures average at around eighty degrees for the year. However, what should jump out at you is that the average low temperature in January is seventy degrees Fahrenheit. Puerto Rico is has such consistently pleasant temperatures because of its proximity to the equator.
There are many sunny days to enjoy in Puerto Rico as well as a nice cool sea breeze. However, the weather isn't the only reason to consider moving to Puerto Rico. There are also incredible tax breaks for Puerto Rico that aren't available anywhere else in the United States.
Long story short, the Puerto Rican Government wanted to encourage businesses, business owners and working individuals to move to Puerto Rico. So, these benefits include no double taxation, any profits you make do not have any income tax, and more.
Puerto Rico also has an incredibly rich and unique culture that you won't find anywhere else. There is a ton of art, music, local activities, and great food. There is no shortage of things to occupy yourself with in your free time.
Also, don't forget, Puerto Rico is a US territory, so when you move there as an American the transition is much easier than if you were moving to a completely different country. The currency is the US dollar, so no need to worry about having to exchange your money. You won't even need a passport to travel there.

The drawbacks to moving to Puerto Rico
Unfortunately, there are also some drawbacks to moving to Puerto Rico. The cost of living there is one of those drawbacks. The cost of living in Puerto Rico is about thirteen percent higher than the US overall average.
Another drawback to moving to Puerto Rico is that the actual price of property in Puerto Rico is just about as expensive as property is in Los Angeles or Miami. Fortunately, property taxes are way lower though.
Sales taxes are fairly high in Puerto Rico. They usually fall between 10 and 12 percent depending on where you are exactly. There is also an excise tax to be aware of as well. The excise tax is a tax on merchandise that you are importing into Puerto Rico. The rate is 4%.
Puerto Rico is also currently still in the process of rebuilding after Hurricane Maria in 2017. Some roads and buildings are still damaged but there has also been a lot of progress since then.

The best places to move to in Puerto Rico
If you are going to move to Puerto Rico, consider moving to one of the following places:
San Juan – The most popular and renowned city in Puerto Rico, San Juan has landmarks, great views of the ocean, fantastic beaches, nightlife and much more. It also has some of the best job opportunities in all of Puerto Rico.
Fajardo – A small boat town on the eastern side of Puerto Rico, Fajardo is a wonderful place to re-locate to because it's a great place to fish and enjoy boating life. It also has the biggest marina in the Caribbean.
Culebra – Culebra has some of the absolute best and most stunning beaches in the entire world. It is also less populated and more remote than the other places on this list.
Guaynabo – Guaynabo is one of the larger metropolitan areas in all of Puerto Rico but it also includes a very nice suburban area as well. It has a bunch of affordable housing and is in close proximity to San Juan.
Mayaguez – Located towards the center of the island of Puerto Rico, Mayaguez is pretty similar to US cities in that it has a lot of urban development and will offer lots of opportunity in terms of finding a job and various things to do.
Tips and info for moving to Puerto Rico
Moving to Puerto Rico does not need to be difficult. Use these helpful tips to help ease your move as much as possible:
Be prepared for the cost of living – As we mentioned earlier, the cost of living is noticeably higher in Puerto Rico than it is in the United States. So, you will need to be prepared for that by having the right amount of money set aside and saved.
Ship your car to Puerto Rico – You obviously can't drive to Puerto Rico. So, you will need to rent a car, buy a car when you get there, or ship your car there. Save yourself money and headaches by shipping your car to Puerto Rico.
Buy, don't rent – In many cases in Puerto Rico, monthly rent can be higher than a monthly mortgage payment. So, it really makes sense to buy.
Excise tax – Before you start your move to Puerto Rico, you should be prepared to incur the excise tax. Puerto Rico's excise tax is four percent of the value of the piece of merchandise that is being shipped.
Finding a job – It could be difficult to find a job here for a non-native Puerto Rican. Unfortunately, in a lot of cases Puerto Ricans only want to hire other Puerto Ricans. You also won't find too many job listings online either. We suggest you check the classifieds in the paper or go to businesses that you figure you might qualify for a job with and knock on their door to ask if they are hiring.
Learn at least some Spanish – 95% of the population speaks Spanish in all capacities of their lives. This does not mean that some of them do not understand some English, but it will make your life easier to learn at least basic Spanish.