Jump to:
The beaches of Puerto Rico
The best Puerto Rican Beaches
Tips for going to the beach in Puerto Rico
Conclusion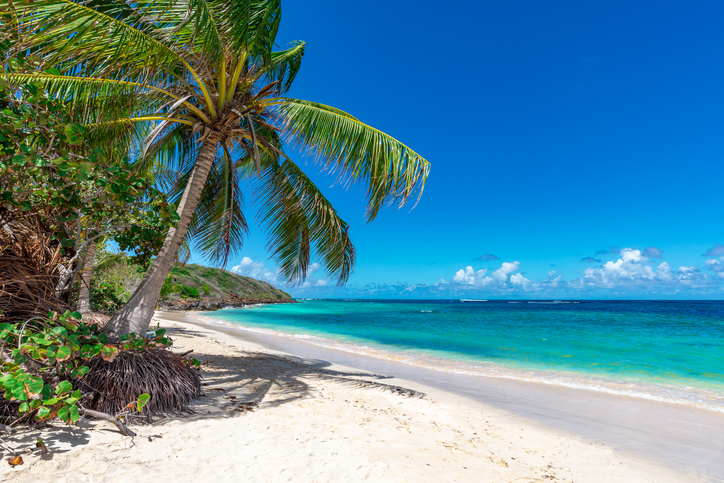 The beaches of Puerto Rico
Puerto Rico has some of the world's most beautiful beaches. If you visit or move to Puerto Rico, you really should make time regularly to enjoy the beaches. Some of the beaches are more popular and crowded than others. Some of Puerto Rico's beaches have more shade and amenities available than others. Each beach in Puerto Rico also has various activities that are particular to each beach. For example some beaches in Puerto Rico are better for snorkeling while others are better for surfing.
No matter which beach you choose, you should prepare for your day in the sun. This guide will help you choose which beach in Puerto Rico is best for you as well as help you prepare for your day there.

The best Puerto Rican beaches and directions to get there
These are the most beautiful and enjoyable beaches in Puerto Rico and how you can get to them:
Tips for going to the beach in Puerto Rico
When you visit the beach in Puerto Rico, use the following tips so that you have the best experience possible:
Visit early or late. You will be able to get a great spot on the beach when you do this. You will also have an easier time finding parking if you are driving there.
Bring an umbrella. It can get really hot on the beach in Puerto Rico. Occasionally, you will need some shade.
Use the restroom before you actually get onto the beach. This way, you can minimize or eliminate the trips to the restroom later on in the day.
Prevent sand in your snacks. Bring fruits that can be washed if they get sandy such as apples. Cut sandwiches into smaller pieces so if one piece gets sandy you still have the other pieces.
Bring water and stay hydrated. The sun and heat on the beaches on Puerto Rico can dehydrate you quickly.
Keep your eye on the forecast. Pay attention to local weather reports because you do not want to make the trip all the way to the beach just to get caught in the rain and have to turn around and go home.
Conclusion
The beaches are one of the absolute best parts of Puerto Rico. You won't want to miss the chance to hit the beach when you are there. Remember to choose the right beach, Puerto Rico has a lot of great beaches but each one is different. Some beaches are better for surfers and others are more suited for families.
Plan your trip to the beach ahead of time and beat the crowds and any bad weather. When you do trek out to the beach, make sure that you are prepared and that you and your family stay safe.