Jump to section:


What is a catalytic converter and what does it do?
Tips for keeping your catalytic converter going strong
Wrapping up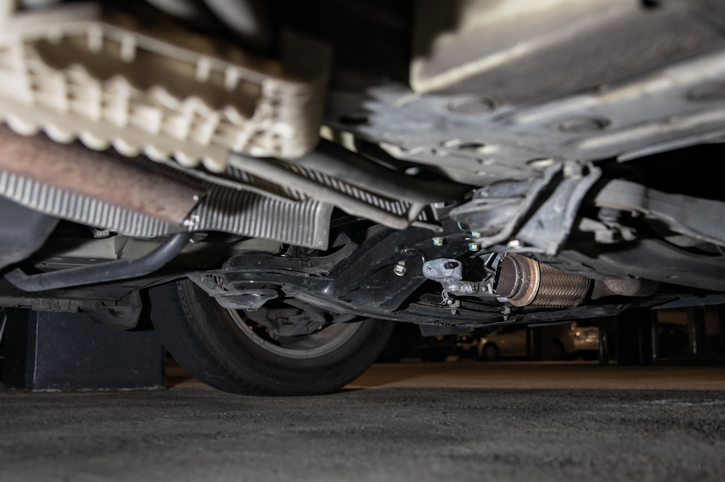 What is a catalytic converter and what does it do?
Your car's catalytic converter is a primary part of your car's exhaust system that takes potentially harmful toxins produced by the engine and coverts them through chemical reactions into much less harmful particles like vapor. Your car can operate without one, but it is illegal to do so in Puerto Rico. This is because the main point of catalytic converters is to reduce overall harmful emissions for the environment, thus the government made them required for all cars.
Odds are you will not get caught by police without a catalytic converter, but your car will not pass inspection. This is because any mechanic who passes a car for inspection without a catalytic converter faces a five thousand dollar fine. However, if you are caught driving without passing inspection, you will be ticketed by police each time you get pulled over until you pass an inspection.

Tips for keeping your catalytic converter going strong
Replacing a catalytic converter can be costly. In 2021 the cost of replacing a catalytic converter will likely be somewhere between one and three thousand dollars. That is exactly why you should do whatever you can to keep your current catalytic converter working.
In order to keep your catalytic converter running strong, you should always get any exhaust leaks taken care of immediately. Also, avoid using any and all silicone products near or in your car's exhaust system. Never ignore an engine that seems to be running too hot, always get that taken care of immediately. Always make sure that your mechanic takes a look at your fuel injection system when they are servicing your car because an issue with the fuel injectors can quickly cause problems for your catalytic converter. Finally, because catalytic converters are worth so much, thieves will sometimes try and steal them. So, park in well lit areas with a lot of foot traffic or in a garage, if at all possible, in order to discourage theft of your catalytic converter.

Wrapping up
Your catalytic converter does not serve any function to make your engine run better or more efficiently. It merely filters harmful toxins into less harmful particles like vapor. However, having one is a legal requirement and your vehicle will not pass an inspection without one. If your catalytic converter stops working or gets stolen, you will need to replace it and that will likely cost at least a thousand dollars. So, do what you can to care for your catalytic converter at all times.