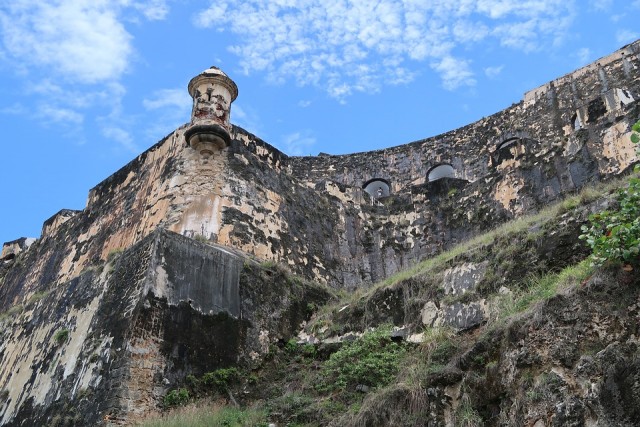 The best time to visit and/or relocate to Puerto Rico is in June. Beaches are now beginning to fill up, tourist spots are becoming more crowded, and hurricane season is just beginning so it isn't in full swing just yet. June is considered one of the hottest months in Puerto Rico, but it is also the the busiest as far as events and festivals go. There are many Puerto Rico festivals occurring in June.
If you decide to visit Puerto Rico in June, you will have the opportunity to experience the SoFo Culinary Week which is when Calle Fortaleza (South Fortaleza Street) in Old San Juan becomes an outdoor street fair with tasting booths. More than five blocks are closed down for food vendors, music, and entertainment. There are at least 30 participating restaurants and a variety of cuisines. Some restaurants set up in the street, while others create makeshift bars so you can easily get a cocktail of your choice. If you enjoy food, be sure to visit Puerto Rico around this festival.
At the end of June you can't miss Carnival in Rio Grande. Rio Grande is the "city of El Yunque" and each year they have a four day festival to celebrate Carnaval Ciudad de El Yunque. This festival is jammed packed with food, music, parades, carnival rides, and fireworks. It is one of the Puerto Rico festivals you do not want to miss. The first few days are opening ceremonies where you can expect to see live music and shows, and amusement rides. By the end of the week, you can attend the 10k race and parade. If you can only attend one day of this four day Puerto Rican festival, be sure to attend on Sunday, the last day. Sunday is considered the day of Carnival, where you can watch a variety of parades, see loud costumes, and hear cultured music. If you can't attend this Puerto Rican festival at the end of June/ early July, try experiencing the "set up" for the event.  By mid- June the town begins to set up colorful decorations, amusement rides, and floats.
June is a busy month for Puerto Rico Festivals. Contact us today to ensure your is car shipped there on time so you can experience one of the many festivals Puerto Rico has to offer in June!